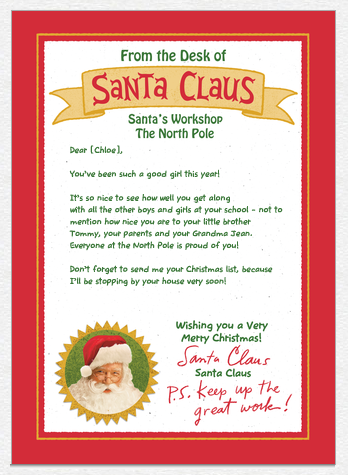 You can make a custom personalized letter from Santa at Cardstore.com today (12/3) and pay just $0.49 to have it shipped to your house! All cards at Cardstore.com are $0.49 today with free shipping when you use promo code CCP2349 at checkout.
There is also a personalized "Elf" card you can make as well –
How fun is this deal?? And at just $0.49 per card you can't go wrong.
Just remember, since this deal is to your recipients you will have to add your own address in as a recipient and have it from Santa:
I chose this address so it could come from Santa:
Santa Claus
PO Box56099
North Pole, AK 99705
My kids just got theirs in the mail today( I did this deal the last time I posted about this offer…) and they were absolutely THRILLED!