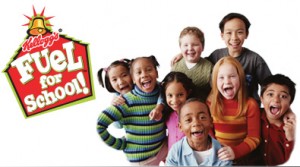 If you had your 
Kellogg's Fuel For School
rebate submission envelopes returned in the mail because it says the PO Box listed on the form was closed, have no fear!  As long as your envelope was postmarked by Sept 30 just follow these directions:
Please send the entire returned envelope directly to Kelloggs at P.O. Box CAMB, Battle Creek, MI 49014 and mark "FFS EXCEPTION" on the outside of the envelope. No need to call Kelloggs first.
 Thanks, Common Sense With Money!