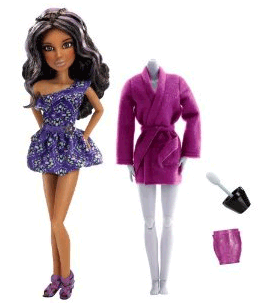 Right now on Amazon, you can order the Liv Doll Alexis Spa Doll With Fab Fx Accessory Sample
for just $5.46! (Regular price $24.99). This doll ships for FREE with a qualifying order of $25 or more, or when you use your Amazon Prime membership.
This would make a great gift to keep on hand for those summer birthday parties!
Thanks, Thrifty NW Mom!
Disclaimer: Amazon prices can change quickly. Before making your purchase, please be sure to check that the price is the same as the price posted above. This price was current at the time of posting.