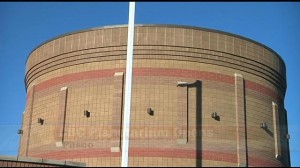 Just wanted to let you all know about the Bechtel National Planetarium at CBC College.  This is the first year the Planetarium is open and they are offering up Omimax shows with great prices!
Prices:
Children under 5 are free
Children 6-12 are $3
Adults $6
Seniors $5
CBC Students and employees free with ID
Students during the school year M-F are free. Call for times.
They have movies for  preschool ages thru adult. It is in Building D by the baseball fields in the back.You can preorder your tickets on line, even the free tickets!
(Thanks Sunny!)
Have any of you gone, and what did you think?