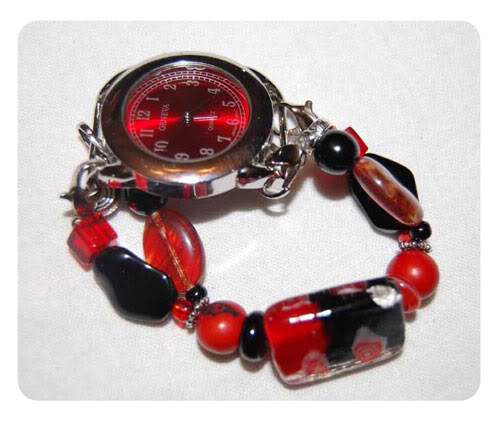 I thought this would be a perfect Mothers Day gift. At Wristful Thinking you can get ONE FULL Watch Band and FACE for $25!! This special is good until Mothers day.
They have all kinds of beautiful colors of beads for the bands, and faces. My MOM would love this!!
Note :If you live in the Boise area – call or email your order and they will bring it to you to avoid shipping charges- Also, if you want to look in person to try them on, contact them and they will set up a time!
I am looking for other great last minute Mothers Day ideas, so please share what you are doing!