I did my Rite Aid shopping yesterday and here is what I came home with! You can get these items for FREE after Rebate all week long at Rite Aid too.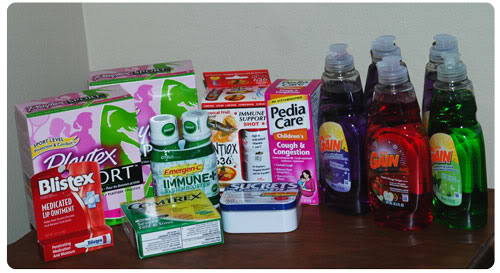 I used a $5/$25 RA Coupon, $14 in +UP rewards (mostly from this candy deal I posted about) and other manufacturer's coupons too.
– Total Spent $ 2.71 (pretty much tax only) , got another $2 +Up
– Total Saved about $30
– Total getting back via a "real" check from Rite Aid's Single Check Rebates $19.94
= Grand total $19.23 money maker!!!!
I was doing the Happy Dance for sure!
See more of my shopping trip's.
To see this weeks Rite Aid deals and make your own transaction up click here.