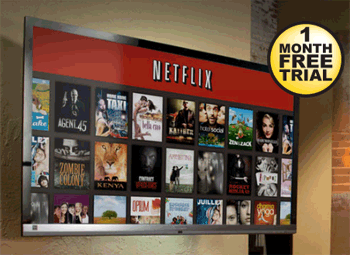 Enjoy a FREE 1 month trial to Netflix and catch up on your favorite movies and TV shows – right through your Wii, Xbox, PS3, Roku, PC, iPad, Kindle Fire and more! After your free trial ends, you can continue your subscription for only $7.99 per month.
Plus, if you're a fan of the hit show "Downtown Abbey", you can watch Season 1 on Netflix for free. 😉
We love Netflix! It's super easy to use, the kids always find something they want to watch, and I love the selection of movies available for my own personal "downtime".