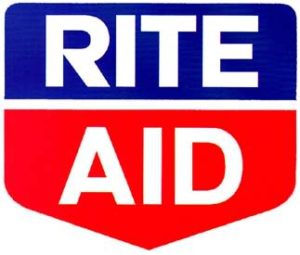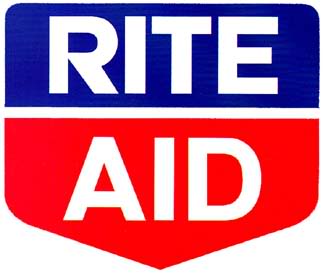 Rite Aid just changed up their Corporate Coupon Policy – here are the changes I see (I am high-lighting items of note in red.)
Buy One, Get One Free
– Rite Aid accepts Buy One, Get One Free coupons, however only one coupon can be used for each pair of items purchased. A customer can use one "cents off" coupon in conjunction with the item they are purchasing on a Buy One Get One Free promotion (or with a Buy One Get One Free coupon), although the value of the cents off coupon cannot exceed the selling price of the item.
– Buy One Get One Free coupons cannot be used in conjunction with a Buy One Get One Free promotion.
Bummer, so it looks like we cannot use a B1G1 FREE Coupon with a  B1G1 FREE Sale, and we can only use one coupon on a B1G1 FREE Sale. 
Multiple Coupons
– More than one coupon can be used on the purchase of a single item under the following conditions:
 All coupons match the item being purchased.
 The total of the coupons is equal to or less than the selling price of the item before sales tax.
– No more than one "48" Rite Aid Valuable coupon, one "49" Rite Aid Manufacturer coupon, and one "5" Manufacturer coupon can be used on a single item. Rite Aid may accept up to 4 identical coupons for the same number of qualifying items as long as there is sufficient stock to satisfy other customers within the store manager's sole discretion.
Wow – this is HUGE NEWS!!  —you are limited to using only 4 of your manufacturer's coupons as per the store's discretion. Wowsers. So no stocking up big time at Rite Aid! (This comes as no surprise to me though as it's not always been very easy to stock up at RA anyways with the amount of product in each store… plus with the extreme couponing show drawing in couponers that may not understand shelf clearing this might help with that problem.) However, extreme couponers will find ways around this  – going to every store and getting 4 from each store, but hopefully this new policy will help the new couponers or shoppers not willing to be as competitive at least get some items. Especially here in the Tri-Cities where I have heard from many of you readers that it's hard to get anything at Rite Aid and Walgreens because it is gone Sunday morning.
View the new updated Rite Aid Corporate Coupon Policy here.
Wow – what are your thoughts?? Are you ready to come un-glued?