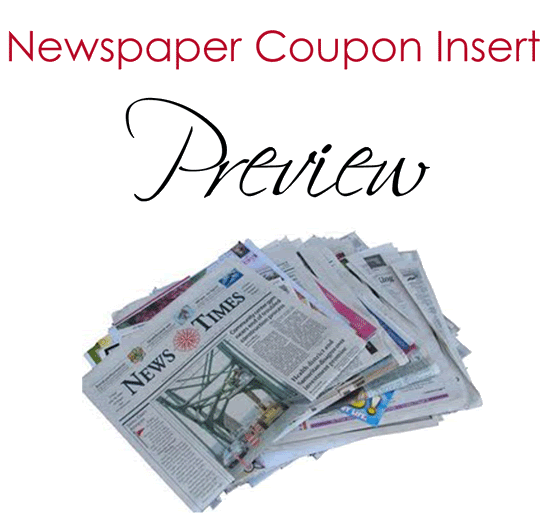 Last week was a holiday weekend so we had zero newspaper insert coupons..however this sunday they are making up for it! We might get up to 5 inserts!! Holy Moly…this is a great week to get the sunday paper!  3 Smartsources and  2 Red Plum! Please remember that inserts are regional so we may or may not get all 5 inserts, and coupons inside of them are regional too.  
Here are my favorites —
Campbell's Condensed Chicken Noodle or Tomato Soups –. 40/4
Campbell's Condensed Soups, excludes Chicken Noodle, Tomato, and Creams) – .40/2
Lysol All Purpose Cleaner Trigger or Plus Bleach – .50/1
Wholly Guacamole Product – $1.50/1
Arm & Hammer Laundry product – $1.00/2
Crystal Light Drink Mix Products – $2.00 /2
Plus lots lots more great ones listed.. you can view them all at Sunday Coupon Preview Blog

 If we dont get a coupon you would like you could always purchase them at TheCouponClippers or ebay. I am not saying they are a great deal at those places, but if you need them you can get them that way!