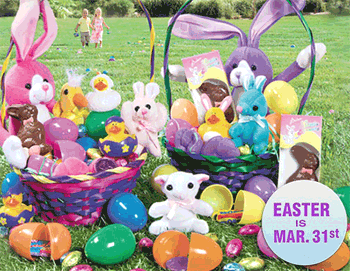 Sweet!! Today 3/18 and tomorrow 3/19 you can get FREE shipping from Oriental Trading Company! No minimum order necessary; just enter promo code FSFW51 at checkout. Plus you get guaranteed Easter Delivery when ordered by midnight on March 21st.
This is a great opportunity to stock up on Easter items including stickers, candy and more. For example: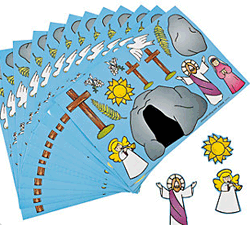 These "He Lives!" Sticker Scene Stickers are only $2.49 per dozen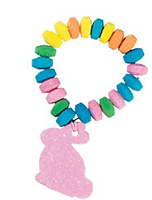 Or how about these yummy Candy Bunny Bracelets for just $1.79 per dozen
There are over 300 Easter items to choose from so head on over to Oriental Trading Company now and see what sort of deals you can score. 😉
Remember – the FREE shipping offer ends at 10pm PST tonight!