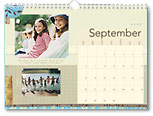 Note: This deal is a TIME SENSITIVE DEAL…
Starting on Tuesday, December 1 the first 20,000 who register at AmericanGreetings.com will get a free photo clutch book, 25 holiday cards, or an 11×8 calendar from Photoworks (which will also include free shipping). Or if you dont want any of those options you could always opt to get a $25 credit.
I don't know exactly what time this starts,  but I would totally start checking at midnight EST wherever you are. I am in the Pacific Northwest so I am going to start checking at 9pm tonight..This is an awesome freebie that will go fast I am sure. What will happen is you will register with your email address and then they will give you a coupon code to use for your purchase.
(Thanks Common Sense with Money!)