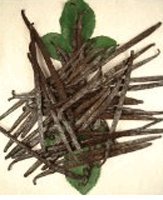 Today on Amazon, you can pick up Premium Bourbon-Madagascar Vanilla Beans – 16 beans
for just $11.49 with FREE shipping – that breaks down to just $.72 per bean, shipped.
Each bean is 17 centimeters long (or longer!) and is both plump and super fragrant. Best of all? This item has received over 200 5-star reviews, so you KNOW you're getting a fantastic deal.
Thanks, This Beautiful Frugal Life
Disclaimer: Amazon prices can change quickly. This price was current at the time of this posting.