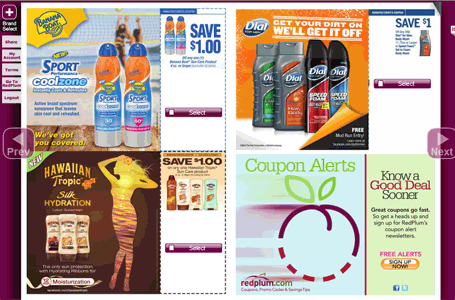 Say "goodbye" to feeling sad about missing your Red Plum inserts because they've gone digital, baby! 😉 This means you can now print out the entire insert – or just the coupons you want – quickly and easily.
Head over here to register for the Red Plum e-book. once you've filled in the required information (name, address, email), you will be able to look through the insert and print your coupons.
Please note that the ebook is in addition to the other Red Plum printable coupons already available.
Thanks, Coupon Connections!