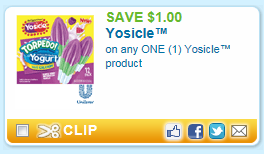 Did you print off this $1.00 off Yosicle coupon a couple weeks ago? I did! This coupon has been reset so you should be able to print off 2 more coupons 🙂 My kiddos LOVED the frozen yogurt popsicles. I liked them too much, I could not put down the popsicle…always a yopicle in my hand. They are delicious! Safeway has Popsicle Yosicle on sale for only $1.99 (7/18-7/24).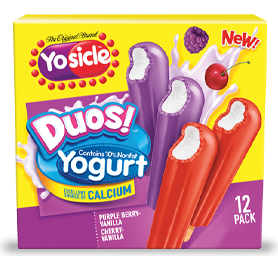 Popsicle Yosicle $1.99 with in-ad coupon
Use $1.00 off Popsicle Yosicle Coupon
Total: $0.99!