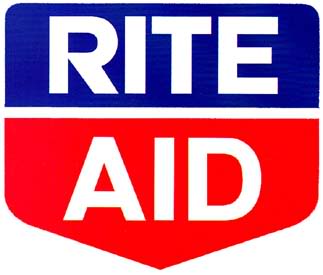 New to shopping at Rite Aid? Click here for Rite Aid Shopping 101. Note: You need a Wellness+ card in order to get the sale price listed in the ad (Sign up online, or in store.) Rite Aid also has this cool +UP rewards program as well where you can earn rewards to use later.
— A new Video Values Month starts JANUARY 23 and end February 26 – so if you haven't watched all the video value coupons this month, you have today and tomorrow only.
This month (starting Jan 23) if you watch all 16 "Beauty" Video Values you will earn a $4 off any $20 Rite Aid Purchase coupon.
And new this month is "Winter Rewards" in the Video Values – you can earn a $2.00 off any non-prescription purchase printable by watching 10 "Winter Rewards" Videos.
There is also a new month of +UP Resolution Rewards, where if you buy $100 of participating items, get $20 +UP Reward like we have had in the past. View the participating items here. I added two red stars (**) next to each of the items that qualify for this reward this week.

FREE this week
GE Soft White Light Bulbs $1.99, get $1.99 +UP Reward **
– use $1/1 from 1-9 SS (regional)
Pay .99, get back $1.99 +UP
= FREE + $1 money maker!
Kellogg's Fiber Plus Cereal $2.50 **
– use .$1.00/1 printable coupon
Pay $1.50, then submit for Mail in Rebate
= FREE plus $1.00 money maker!
Cetaphil Cleanser, 4 oz $4.67 (online price), get $2 +UP Reward
$1 off regular retail with weekly sale
$ 1/1 printable ("like" on Facebook) OR  $2/1 printable (must register, 2-3 days to receive coupon)
$2/1 (Parents, Good Housekeeping or Family Circle, Feb 2011)
Pay as little as $1.67, get back $2 +UP Reward
As low as FREE after reward! (Thanks This Beautiful Frugal Life)
SRC and +UP Rewards:
Digestive Advantage $9.99, plus $4 +UP Reward
Use $3/1 printable
Pay $6.99, receive $4 +UP Reward
= $2.99
Aquify or Clear Care Cleansing Solution $7.99, plus $2 +UP Reward
$3/1 Clear Care or Aquify Solution, from 12-05 SS
Or $2/1 Clear Care or Aquify Solution, from 1-09 SS
Pay $4.99 or $5.99, receive $2 +UP Reward
= Final price $2.99 – $3.99
MidNite Sleep Aid $9.99, get $2 +UP Reward
Use $1/1 MidNite from 1-09 SS
Pay 8.99, get $2 +UP Reward
= $6.99
Keri Lotion 2/$11, plus $3 +UP Reward on 2
Use (2) $2/1 Keri lotion, from 1-09 SS (Regional)
Pay $7/2, receive $3 +UP Reward
=$4 for 2
Receive $5 +UP Reward when you buy $15:
L'Oreal Ever Pure or Ever Strong Hair Care $5.99
Use $2/1 L'Oreal Ever Pure or Ever Strong Shampoo & Conditioner, from 1-23 RP (Regional)
= $3.99
All L'Oreal Eye Makeup – Buy 1, Get 1 50% off
$2/1 L'Oreal Eye Makeup (any) from 1-23 RP (Regional)
$2/1 L'Oreal Lash Boosting Serum from 1-23 RP (Regional)
=Final price varies
First Response Pregnancy Test Kits (2 ct) $13.99, plus $4 +UP Reward
Pay $13.99, receive $4 +UP Reward
= $9.99 for 2 ct. box
Monistat 7 Day Treatment $9.99, get $2 +UP Reward
Use $3/1 Monistat treatment from 1-02 SS or 1-09 SS
Pay 6.99, get $2 +UP Reward
= $4.99
Resolve High Traffic Foam Carpet Cleaner 2/$9 plus $2 +UP Reward on 2
Use (2) $1/1 Resolve High Traffic Foam from 1-09 SS (Regional)
Pay $7 for 2, get $2 +UP Reward
= 2/$5
Brita $14.99, get $1 +UP Reward
(Pitcher, 3 pk pitcher replacement filter or faucet mount replacement filter)
$4/1 Brita pitcher, from 12-12 or 1-16 SS
$1/1 Brita replacement filters, from 1-16 SS
= $9.99 – $12.99 after $1 +UP Reward
Purina Dog food $4.99, get $1 +UP Reward
Use $2/1 Puppy Chow dog food printable (if included)
Pay $2.99, get $1 +UP Reward
=$1.99
Friskies Cat Food (12 pk) $6.99, get $1 +UP Reward
Use $1/1 Friskies 12 pk, from 1-16 SS (Regional)
Pay $5.99, get $1 +Up Reward
= $4.99
Caltrate (60 ct) $6.99, get $1 +UP Reward
Use $2/1 any Caltrate from 1-02 RP
Pay $4.99, get $1 +UP Reward
=$3.99
Pantene Shampoo & Conditioner 2/$7, get $1 plus +UP Reward
Use $3/2 any Pantene Shampoo or conditioner, from 12-26 PG
Pay $4, get $1 +UP Reward
=2/$3
Prilosec (28 ct) $18.99, get $4 +UP Reward
Use $3/1 any Prilosec, from 12-26 PG
Pay $15.99, get $4 +UP Reward
=$11.99
Colgate Total or 2-in-1 Max Toothpaste 2/$5, plus $2 +UP reward **
Use (2) $1/1 Colgate Total from 1-16 SS (Regional)
Or use (2) $1/1 Colgate Total from 1-02 SS (Regional)
Pay $3, plus $2 +UP Reward
= 2/$1
Other Weekly Deals:

Cottonelle Flushable Wipes $1.99
Use $0.50/1 printable
= $1.49
Kleenex Facial Tissue $1.99 (white 260ct. or pocket packs 8ct.)
$1/1 from 1-2 SS (Regional)
OR $0.50/3 three (3) packages or one (1) Bundle Pack from 01-02-11 SS
= as low as $0.99 for 260ct
Stay Free Maxi Pads & Pantiliners $2.99
$1/1 Stayfree product (any) from 11-07 RP
Or $1/1 printable (coupons.com)
= $1.99
L'Oreal Excellence or Excellence to Go Hair Color 2/$18.98
Use – $2/1 x 2 L'Oreal Excellence or Excellence to Go, from 11-14 RP
Less $4/2 in ad coupon
Receive $5 +UP Reward on 2
= $18.98
Taster's Choice Coffee $5.99 **
Use $1/1 printable
= $4.99
Mucinex $11.99
Use $1/1 Mucinex from 1-16 SS (Regional)
$1/1 Video Values
= $9.99
Garnier Fructis Shampoo & Conditioner $4.99
Use $1/1 printable (coupons.com)
= $3.99
Head & Shoulders 2/$9
Use $2/2 from 12-26 PG
= 2/$7
Secret Deodorant 2/$5
Use (2) $0.50/1 Secret from 12-26 PG
= $4 for 2
Nivea Body Wash or Shower Gel $3.99
Use $1/1 from 1-02 RP (Regional)
= $2.99
Clairol Nice & Easy Hair Color $7.99
Use $2/1 Nice & Easy from 12-26 PG
= $5.99