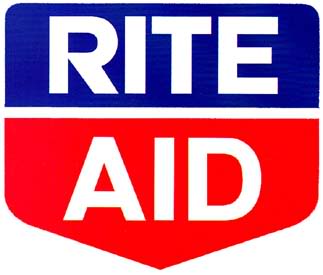 New to shopping at Rite Aid? Click here for Rite Aid Shopping 101.   Note: You  need a Wellness+ card now in order to get the sale price listed in the ad. Sign up online, or sign up in store. Rite Aid also has this cool +UP rewards program as well where you can earn rewards to use later.
Use these Rite Aid purchase coupons to sweeten your deals:
Items that are FREE this week:
Gain dish soap .89
– use $1/1 from 10/10 PG
= FREE!
Right Guard and/or Dry Idea Deodorant Buy One Get One FREE
-use Buy One Get One FREE coupon from 10/31 RP
= Both for FREE!
Other Great Deals
Ziploc bags or containers $1.99
– use $1/1 from Safeway coupon booklet or $1.50/2 printable coupon for containers or $1.50/2 from 10/10 SS or $1/2 bags from 10/10 SS or Safeway coupon booklet
= as low as ziploc containers .99 each!  
Tums 2/$7.00
– use $1/1 Tums printable 
+ use $1/1 RA Video Values from October if you printed it
Huggies jumbo diapers, Goodnites or Pullups $8.99, get $3 +UP 
– use $2.50/1 Little Snugglers or Little Movers  or  $2.50/1 Pure & Natural printable coupons
= only $3.49 after +UP reward!
Clorox 2 $3.99, spend $15 get $5 +UP
– use $1.50/1 printable coupon
+ use .50/1 RA Video Values 
= $1.99
Carnation evaporated milk, RA Aluminum Foil, RA Cream Soups, RA Chicken Broth, Green Giant Canned veggies, Ocean Spray Cranberry Sauce, or Libbys Pumpkin $1.00 each, Get $4 +UP wyb 10
– use -use .50/2 printable coupon or from 9/26 SS or 11/14 RP (possibly regional)
– use $1/4 Green Giant veggies from Safeway coupon booklet or .50/2 Green Giant veggies from 10/24 SS (regional)
= as low as .35 each after +UP reward
Betty Crocker potatoes, Pie Crust Mix, Heinz gravy, Stove Top, French's French Fried Onions 2/$3, get $1 +Up wyb 2
– use $1.00/3 Heinz gravy printable 
-use $1/2 BC printable or .50/2 from 10/3 GM or 11/14 SS or .50/2 Stove Top printable
+ if you have that tearpad found recently for Stove Top Buy 3 Get 1FREE tearpad found recently at Yokes
+ use $1/2 Betty Crocker potatoes RA Video Values 
= .50/2 BC potatoes plus other great deals after +UP