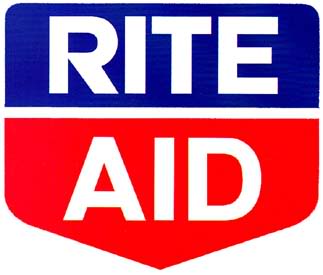 New to shopping at Rite Aid? Click here for Rite Aid Shopping 101.   Note: You  need a Wellness+ card now in order to get the sale price listed in the ad. Sign up online, or sign up in store. Rite Aid also has this cool +UP rewards program as well where you can earn rewards to use later.
This week also overlaps with the Black Friday sale – check out This Beautiful Frugal Life for all Rite Aid Black Friday ad matchups.
Use these Rite Aid purchase coupons to sweeten your deals:
Items that are FREE this week:
AMO Complete Multi-Purpose Contact Solution, 12 oz $7.99
– Submit for $7.99 SCR
= FREE!
Motrin PM (20 count) $4.99
– use $2.00/1 from 11/21 SS or November All You Magazine 
+ use $1/1 RA Video Values printable coupon 
– Submit for $2 SCR
= FREE plus $1 Money Maker 
 
Halls .99 each bag
– use $1.00/2 from 11/7 SS insert
+ use .50/1 RA Video Values printable coupon
= first one FREE, second one .50!
Right Guard and/or Dry Idea Deodorant Buy One Get One FREE
-use Buy One Get One FREE coupon from 10/31 RP
= Both for FREE!
Other Deals
Shakira Fragarance $10 off (priced at $24.99 and above it says, but called store and they said price in store is $19.99?)
– use $5.00/1 RA Video Values printable coupon 
– submit for $3 SCR 
= possibly as low as $1.00!! (let me know what you find on this)
Hershey's Kisses 2/$5.00, get $1 +UP reward wyb 2
– use $1.00/2 printable coupon (coupons.com) 
+ use$1/1 RA Video Values printable
= $2/2 Hershey's Kisses after +UP (or $1.00 each)
Carnation evaporated milk, RA Aluminum Foil, RA Cream Soups, RA Chicken Broth, Green Giant Canned veggies, Ocean Spray Cranberry Sauce, or Libbys Pumpkin $1.00 each, Get $4 +UP wyb 10
– use -use .50/2 printable coupon or from 9/26 SS or 11/14 RP (possibly regional)
– use $1/4 Green Giant veggies from Safeway coupon booklet or .50/2 Green Giant veggies from 10/24 SS (regional)
= as low as .35 each after +UP reward
Betty Crocker potatoes, Pie Crust Mix, Heinz gravy, Stove Top, French's French Fried Onions 2/$3, get $1 +Up wyb 2
– use $1.00/3 Heinz gravy printable 
-use $1/2 BC printable or .50/2 from 10/3 GM or 11/14 SS or .50/2 Stove Top printable
+ if you have that tearpad found recently for Stove Top Buy 4 Get 1FREE tearpad found recently at Yokes
+ use $1/2 Betty Crocker potatoes RA Video Values 
= .50/2 BC potatoes plus other great deals after +UP 
Starting Black Friday: (possibly all week long?) Duracell Batteries Buy $15 worth, get $5 SCR
$2.50: for Duracell AA 4pack, AAA 4pack, C 2-pack, D 2-pack or 9Volt 1pack
$4.99: for Duracell AA 10 pack, AAA 10 pack, C 4-pack, D 4-pack or 9Volt 2 pack
-use $1.50/1 from 11/14 RP insert 
Deal scenario:
Buy 1 Amo Contact solution $7.99
Buy (6) $2.50 packs of Duracell Batteries
Subtotal: $22.99
-use $4/20 printable coupon
-use $1/1 any non-rx purchase RA Video Value printable
-use (6) $1.50/1 Duracell batteries coupons
Pay $8.99, get back $12.99 SCR
Final Price = all FREE plus $4 money maker after rebate! (Note: the Battery deal is in the black friday ad, not in the weekly ad, so it may or may not be priced $2.50 until Friday)
"Happy" deal shopping at Rite Aid this week!