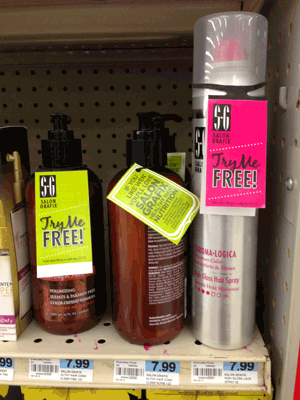 Looking for some FREE hair care products?
Head over to Rite Aid now and buy any Salon Grapfix High Gloss Hair Spray, Healthy Hair Nutrition Cleanser (Dry), HHN Cleaners (Oily) or HHN Protein Mist between 2/1/13 and 9/30/13 and submit your receipt for a FULL "Try Me FREE" Rebate! (See product hang tag for complete details) Rebate requests must be received by 10/14/13.
These items are currently priced at $7.99, which makes this a GREAT deal! Woohoo!
Thanks, Becky!