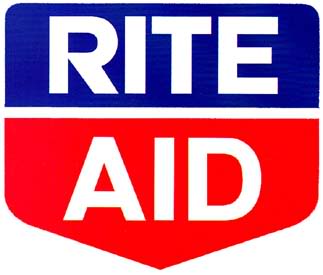 The Riteaid deal matchups this week did not happen unfortunately. Life got in the way. However I am going to link up to Hip2Save's post here for her RiteAid Matchup deals for the week of 1/17-1/23. (Better late than never right?)
 I also recieved an email from Becky with a modified Hip 2 Save "Big Trip" deal idea for this week..its amazing! Becky, you rock! 
Note : this scenario is for the Advanced couponer. If you are a beginner I would suggest starting out a little slower by skipping this deal at Riteaid..its a lot of work for a newbie!
Transaction #1:
Buy 1 Tampax Pearl Tampons 36-40 count priced at $6.99
Buy 1 Tampax Pearl Tampons 18-20 count priced at $5.29 (Yak price)
Buy 2 Vick's DayQuil or NyQuil, 6 oz. or 12 ct. priced at $3.99 each=$7.98
Buy 1 Puffs Facial Tissue priced at $2.49 (Yak price)
Total=$22.75
Use the $5/$20 Rite Aid Video Values coupon found here
Use 2 $2/1 Nyquil/Dayquil coupons from the 1/17 PG (there is also a $1.50/1 coupon from the 12/27 PG)
Use the FREE Puffs when you buy 2 Vicks products coupon from the 12/27 PG
Use the Buy 1 Tampax 36-60 count and Get 1 Tampax 18-20 count free coupon from the 12/27 PG
Pay $5.97
Get a $2 Single Check Rebate #2 for the Tampax
Get a $1 Single Check Rebate #40 for Nyquil/Dayquil
Final Cost $2.97
*You will have "spent" $22.75 towards to the P&G rebate with transaction #1
  
Transaction #2:
Buy 1 Pampers Diapers Jumbo Packs for $11.99 each (Yak price)
Buy 1 pampers wipe tub $3.49 (yak)
Buy 2 Olay Regenerist Daily Regenerating Cleansers 5 oz. for $7.99 each (yak price; 2nd cleanser will ring up at $3.99 due to B1G1 50% off sale)
Total=$27.46
Use the $5/$25
Use the $2/1 Pampers coupon from the 12/27 PG
Use $1 pampers wips coupon (home mailer) OR use .50/1 from 12/27 PG
Use 2 Olay Regenerist $3/1 coupons from the 1/17 PG
Pay $13.46
Submit for the $15 Olay Rebate found here
Final Cost FREE plus a moneymaker
*You will have "spent" $27.46 towards to the P&G rebate with transaction #2
 
Transaction #3:
Buy 1 Clairol Natural Instincts Hair Color priced at $7.99
Buy 1 Duracell Coppertop Batteries (AA or AAA 16 pack, C or D 8 pack, 9 volt 4 pack) priced at $11.99
Total=$19.98 (add a cheap xmas clearance candy for filler)
Use the $5/$20 Rite Aid Video Values coupon found here
Use the $3/1 Duracell in-ad coupon
Use the .50/1 Duracell coupon from the 1/17 PG
Use a $1/1 Peelie from RA (found in store)
Use the $2/1 Clairol in-ad coupon
Use the $2/1 Clairol coupon from the 1/17 PG
Pay $6.48
*You will have "spent" $19.98 towards to the P&G rebate with transaction #3
 
Transaction #4:
Buy 4 Old Spice Red Zone Deodorants for $4.29 each (Yak price)
Buy 2 Secret Flawless Deodorants for $4.99 each (Yak price)
bUY 1 OLD SPICE BODY SPRAY $4.99 (Yak price)
Total=$32.13
Use the $5/$25 Rite Aid coupon found here
Use 2 Buy 2 Old Spice Red Zone deodorants and get 1 Secret Flawless Deodorant Free coupons from the 12/27 PG
Use 2 $1/2 Old Spice coupons from the 11/29 PG or 12/27 PG
Use 1 buy 3 old spice deodorant get a free body spray coupon from 11/29 PG
Pay $10.16
Get a $2 Single Check Rebate #74 for the Secret Flawless
Final Cost $8.16
*You will have "spent" $32.13 towards to the P&G rebate with transaction #4
 
——————-
what it all means: I got $102.32 worth of PG stuff
I paid out if pocket TODAY $33.07 (plus tax)
-$5 RA rebates
-$15 Olay rabate
=$13.07 paid to get back $35 (you Oregon girls are lucky!!!!)
WITH MY TAX TODAY I ACTUALLY SPENT $26.28, but I am happy b/c I still made $9 AND got all that free stuff!!!!
 
If any of you ahev any questions, just let me know—hope this helps:)