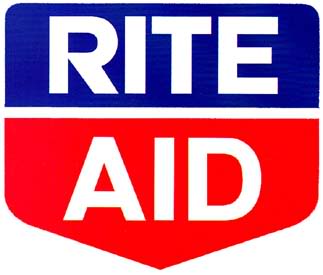 A sloooow week at Riteaid too. In fact I am only seeing this amazing diaper deal this week, and that is it! Note: The Gift Of Savings Program is still going on this week.Dont understand the RA lingo? If you are new to shopping at Riteaid Click Here for quick and easy instructions! 
If you would like to get 6 packs of Huggies Diapers for as low as $2.53 per pack then check out this sweet scenario by Angela over at The Coupon Project.
Deal Scenario: Buy 5 Huggies/Goodnites jumbo packs at $8.99 ea (Subtotal: $44.95)
Use the following Rite Aid coupons:
$1 Rite Aid AdPerks coupon (says good for ANY Huggies; remember only one!)
$5-off-$20 printable AdPerks coupon
Then, depending on what items you purchased, stack with the following Manufacturers coupons:
$1.50/1 Huggies coupon from 11/15 SmartSource
$3/1 Huggies Pure & Natural coupon from 11/15 SmartSource
$2/1 Goodnites coupon from 11/15 SmartSource
$1/1 Goodnites printable
Your out-of-pocket total: as low as $23.95 (lowest would be 5 Pure & Natural)
Once home, enter your receipt into Rite Aid's rebate program:
This will qualify you for a FREE 6th pack of Huggies! You'll receive a coupon voucher in the mail. (Rebate #800)
Additionally, your purchase will qualify you for a $5 Gift of Savings Rite Aid gift certificate! Remember, if your total purchases top $100 by Jan 25, you'll up this to $20. (So you may not want to request this just yet.)
Once your receipt has been processed by Rite Aid's rebate program:
Send your receipt to The Caregivers Marketplace for $3.75 in rebates (5 X $0.75 each pack)
–In the end, you'll have received a total of 6 packs of Huggies for potentially as low as $2.53 per pack!!
Thanks The Coupon Project!