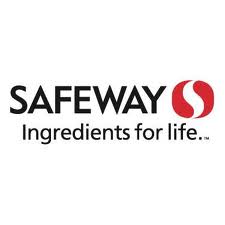 Here are all the top Safeway Coupons & Safeway Coupon Deals to help you save money.  
Safeway Grocery stores ads are regional.

You 

can stack a store coupon and a manufacturer's coupon

 to maximize your savings

Safeway has a Just For U program, make sure and sign up – you get ecoupons, and other personal savings just for you!
You can view the Safeway Weekly Ad on their website.
You can also view the Safeway Corporate Coupon Policy.
The Safeway weekly Ad runs from Wednesday through Sunday and every once in awhile there will be an additional smaller Sunday ad.
Here at HappyMoneySaver.com you can get free online printable coupons for Safeway grocery, Safeway Pharmacy, deals on meat, produce, beauty, oral care and more.  Using the free printable coupons available online and coupons from your Sunday newspapers I share here on the blog how you can save money at Safeway by reducing the amount of money you usually pay on everyday items while shopping at the store.
Here's how this works. When the Wednesday Safeway ad comes out every week we look it all over, finding great deals. Then we find coupons that match with all the great sale prices so that you pay even less.  Sometimes you can get free items or items for next to nothing using Safeway coupons.
Below you will see the most current weekly Safeway Coupon Deals which you can look through. Click on the items you would like to get at the store and print out your own personal shopping list. Then click on the printable coupons and print them all out or find your Sunday coupon to clip. Take your list and coupons with you and save money at the stores every week. If you need more help on learning how to coupon shop check out my post on Couponing for Beginners.
This weeks Safeway Coupons and Safeway Coupon Deals
Week of 6/26 – 7/2
[%printable-list:safeway6-26to7-2%]
This page will be updated when the latest Safeway coupon deals are available.