There are 2 new Orbit Gum Printable Coupons. I always feel you can never have enough gum, in your car, purse, gym bag, drawer…..the list goes on. Head to Walmart to score these following deals: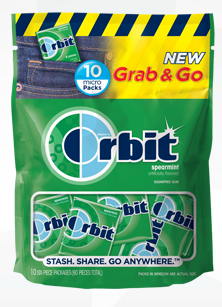 Orbit  Gum Grab & Go Pack $3.98
use $1.00 off any one Orbit or 5 Gum Grab & Go Pack
Total: $2.98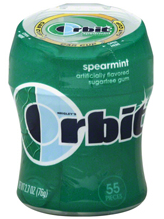 Wrigleys Gum Car Cup $2.88
use $0.75 off any ONE (1) Wrigley's Gum Car Cup
Total: $2.13
To browse through more coupons click HERE.