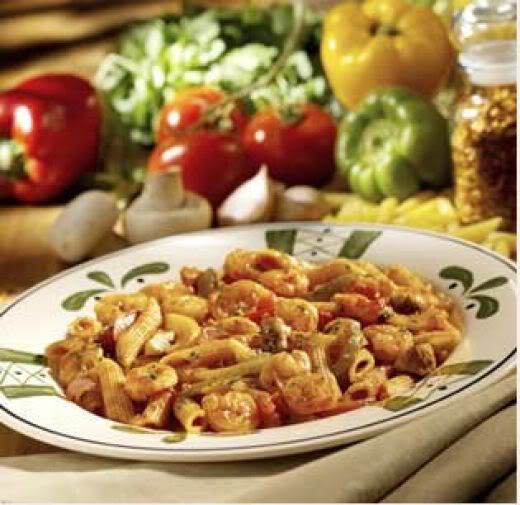 Okay thrifty folks, I have talked about this before, but I just love saving money while going out to eat! Dont you??  Okay then..just head on over to Restaurant.com and save 80% off the already cheap gift certificates!  Now through April 6, 2010 use promo code CHOW upon checkout to receive this discount.   
$10 gift certificate = .80 after discount
$25 gift certificate = $2 after discount
$50 gift certificate=  $4 after discount
$350 Value Dinner of the Month Club (12 Dinners + an extra $50 gift certificate) = $24 
If you love going out to eat, but love saving money Restaurant.com is for you!  I use these gift certificates all the time.  All you have to do is go to Restaurant.com, then enter in your zip code. All the participating restaurants in your area will then show up with their available gift certificate options.  You can then go into buy them and enter in your Promo Code, then print them immediately from your computer. The Gift Certificates typically last up to a whole year, so I just wait for them to go on sale (like now) and stock up. 
Now there is a catch on these — most of them have a minimum that you have to spend. For example most of these $25 gift certificates are a minimum purchase of $35.  So you just have to spend $35 to use your $25 gift certificate. My total is right around $10-12 after using them, and I only paid $2 for it! I still saved more than $20 so I am thrilled!
The restaurants I have tried from Restaurant.com have been R.F. MacDougalls, Tony Romas and Between the Bridges Diner. I have loved each place! Between the Bridges Diner makes such delicious breakfasts! But what is really cool about Restaurant.com gift certificates is that when you go out of town you can save money too.. just type in the zipcode of the area you are in..and viola! Saving on Dining while traveling.
Oh and dont forget to shop throughEbates..you get 15% cash back!  New Sign-ups get a bonus $5  just for signing up. If you have never used Ebates, give it a try, its FREE and super easy. Just click through to a store from their site and you just shop like normal to earn cash back..easy peasy!