Did you know that it is National Shoe Week?  Yep, it is! May 21-May 25th. The time of year when the weather is so unpredictable. It can be hot, cold, windy, overcast, or all of the above.  The big question before going out the door this time of year is what shoes should I wear? I tell my husband it's important to be prepared so I need a pair of every kind! Ha!
Luckily for me Simon Malls are having some great sales on shoes so I can grab a pair of sandals, running shoes, flats, or toms (or knock-off Toms).
My first stop was Old Navy, they had some fun summer sandals. The kids sandals were one sale 2/$5.00! Great price.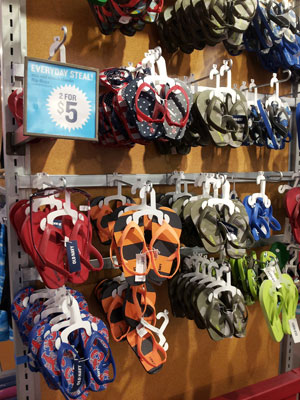 Walked by Zumiez and drooled over the Toms shoes. Someday I will pay full price and get me a pair. I love them.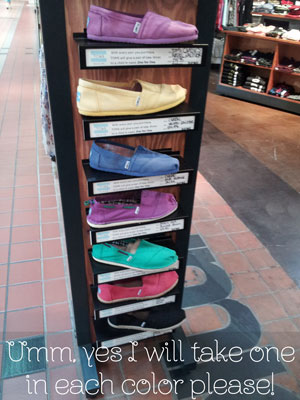 Next I stopped by Macy's – found some really cute sandals. (loooove them!)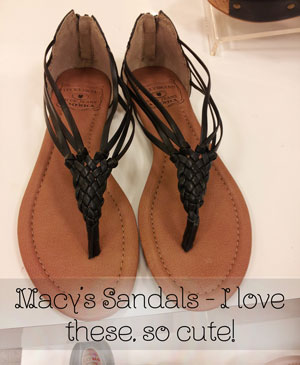 Also at Macys…*sigh* I have been wanting these orange shoes since last fall. Everytime I go into the mall I see if they have been marked down or clearanced…but nope! Still $80 shoes! I will keep watchin…and waiting. (PS – if any of you notice them on sale, ya better email me!!)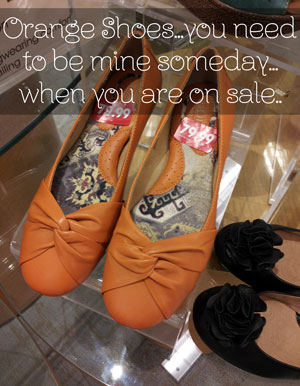 My last stop was my favorite place for knock-off Toms – Tillys!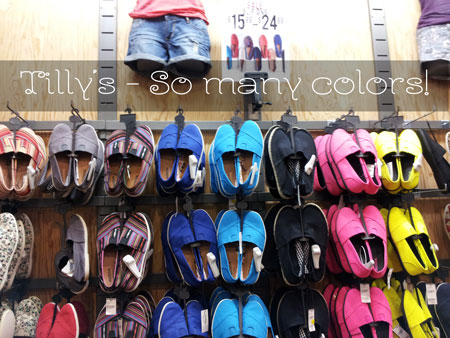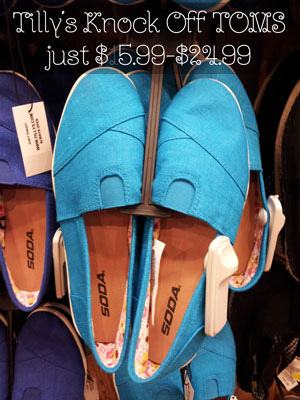 They have some of their styles of knock off Toms priced at just $15.99 – what a steal. I snagged these two lovely casual shoes this time around that go well with this fashion board on a budget. I loved them both and couldn't choose just one.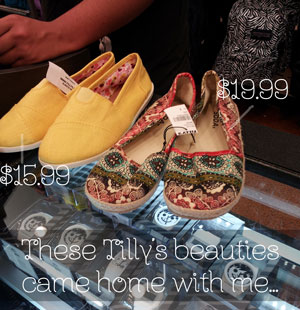 I'll probably make my way over to Payless next time to stock up on some inexpensive sandals during their summer sandal sales.  I had a fun time shopping for shoes.
Have you found any great shoe deals lately, please share! Oh and Happy National Shoe Week!