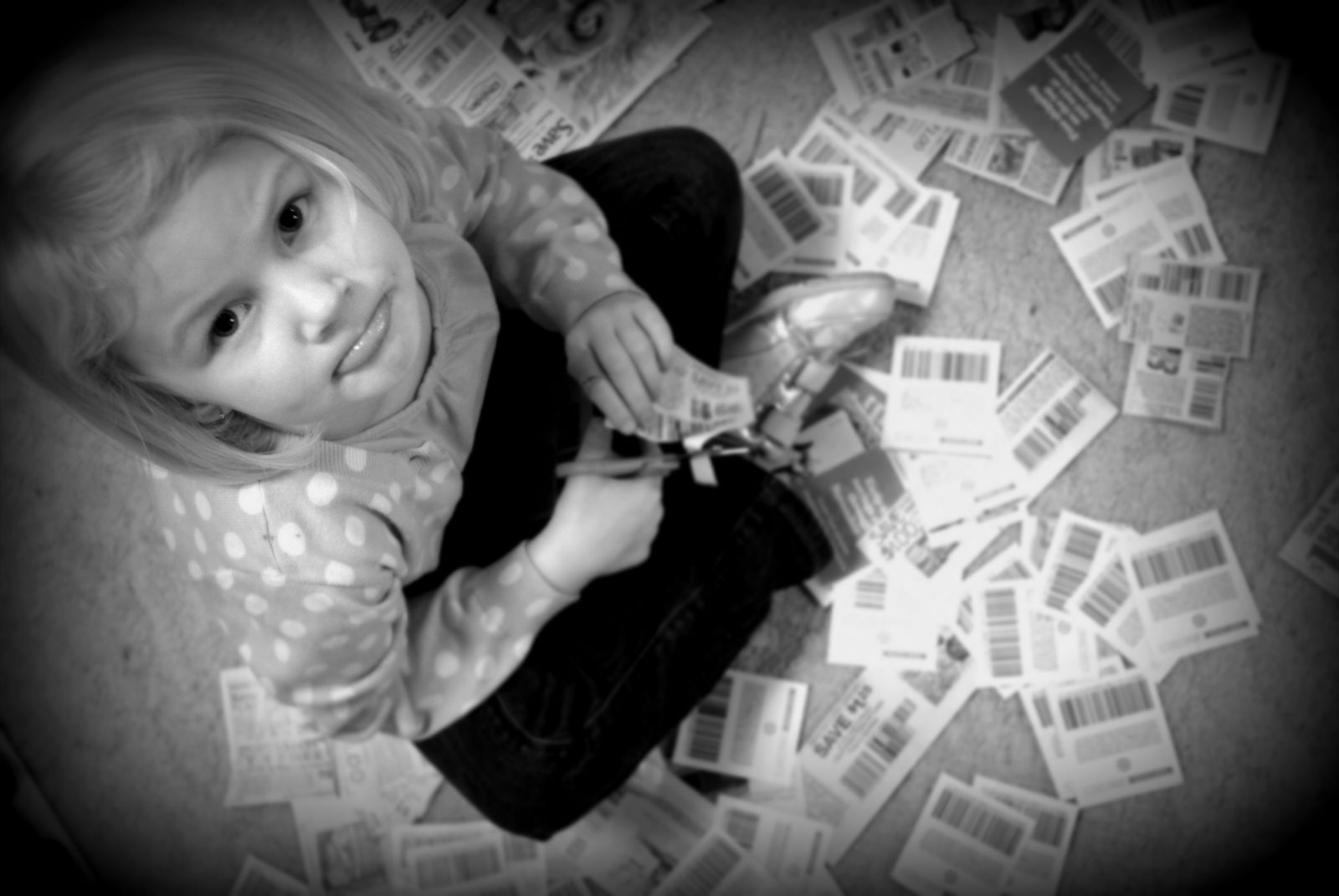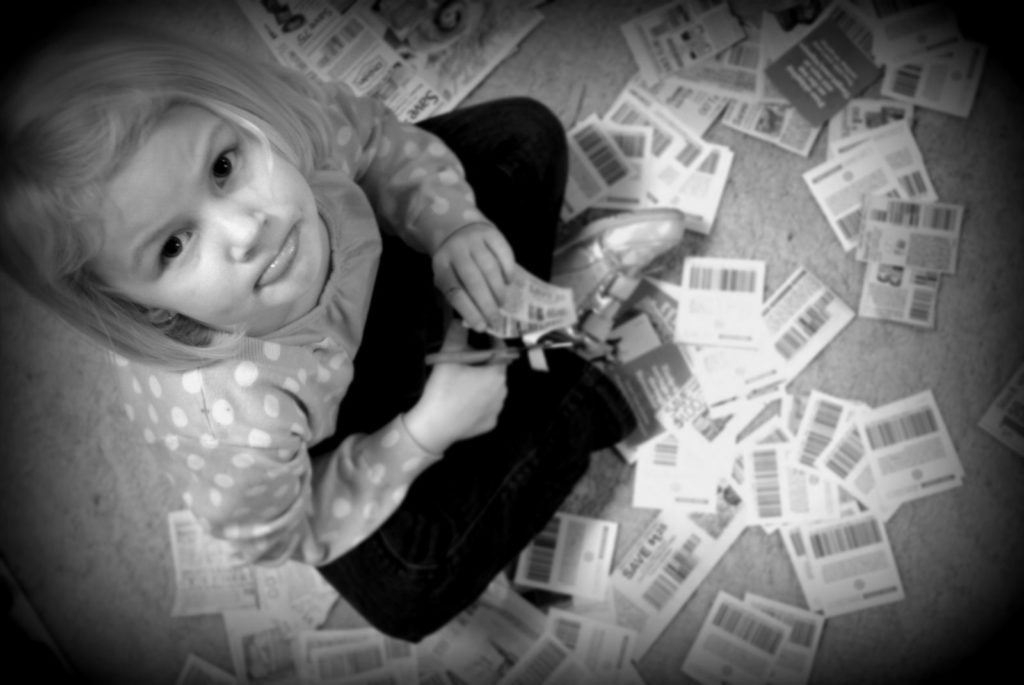 Chapter 5: Child Labor – Not Such a Bad Thing After All

To be able to build a proper stockpile of items from couponing you need a ton of coupons, an iron will, reliable printer, and a few kids just a little smarter than the average monkey.  When I say a little smarter I really mean being able to work a pair of scissors.  Kids have naturally small hands which makes it easier for them to cut out and organize coupons for my wife.
There is a definite hunter-gatherer thing going on when it comes to these coupons.  My wife is absolutely the alpha hunter in the family.  She tracks coupons with skill using a variety of methods (to be discussed in later chapters) and brings home large kills of coupons. She tries to get me to join the hunt by calling me when I'm at various stores to look out for this tear pad or this blinkie but the problem is I'm more of the Elmer Fudd hunter type.
My wife, the mighty tribal hunter, has others prepare the kill.  This is where the smaller members of my tribe go to work. Like a miniature bunch of Edward Scissorhands they swarm the coupon pile and get cutting. My wife says making them clip coupons helps them understand the value of hard work.  It also teaches them the value of money and they get to contribute to the family. I tend to agree with her since I've never actually seen them sweat …so technically it can't be called a sweatshop.
Unlike the monkeys on the planet of the apes, my children haven't reached the level of intelligence to realize that they are really just a large pool of free labor. They're happy to clip the coupons like it's a game and always try to suggest what types of coupons my wife should use on the next big shopping trip. It's funny how they always seem to clip the ice cream and candy coupons first.  For now everyone seems content but I'm sure eventually the kids will realize they are serfs, rise up and throw off the shackles, organize and then eventually unionize in an epic battle between the workers and the elite.  I'm just hoping when the revolution begins I can negotiate with a few extra Ice Cream coupons to keep them happy or I may be the monkey clipping coupons.
Read the next chapter #6: Why are there 40 boxes of cereal under my bed?

*****************************************************
So I Married a Couponer is a fun series about an average man trying to deal with being married to an extreme coupon shopper. His story must be told.

A big thanks to Naoma May Photography for taking such amazing photos for this series. Please please please go on over and like her facebook page to show how her how great she is doing with this series! 
  Note: Please do not copy or use these images without expressed consent.