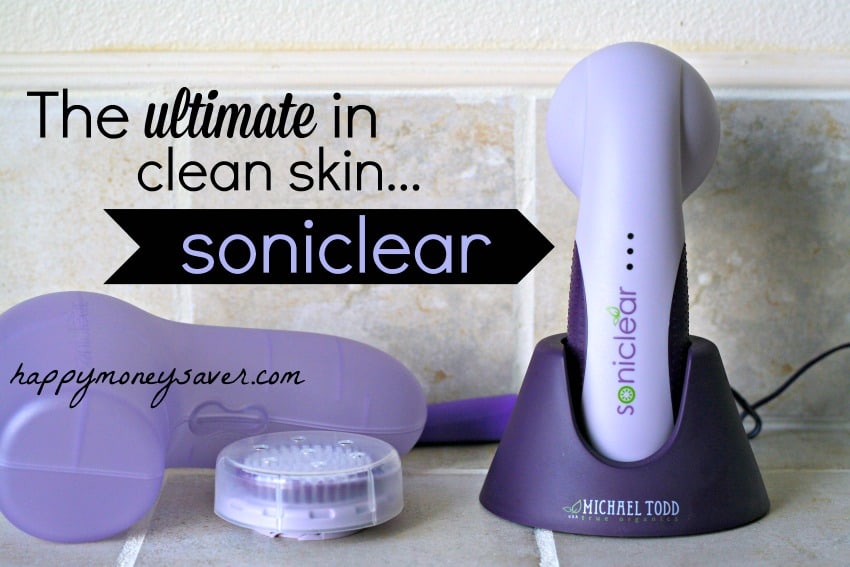 I've been intrigued by the fancy brush cleansing systems out there for a while now and have heard many great things about them. Friends of mine telling me how since they started using a brush system instead of a washcloth to clean their faces their pores were shrinking and skin felt awesome. A month ago the Michael Todd True Organics company offered to send me a Soniclear Antimicrobial Sonic Cleaning System to review. So excitedly I said yes and I have been using it for a whole month now. First I will tell you a little bit about the Soniclear brush and it's importance in our skincare routines, and then I will tell you all about my experience with it.
The Soniclear is a revolutionary brush that cleans your skin deeply, allowing for not only a deeper clean but better absorption with your skincare products. The brush is antimicrobial which means less bacteria on your brushes which in turn means a brush head that won't stain and it makes for a cleaner face. The most powerful brush in it's industry, the Soniclear also comes with an additional head for your body; Michael Todd True Organic has now made it possible for your body to be as clean and fresh as your face.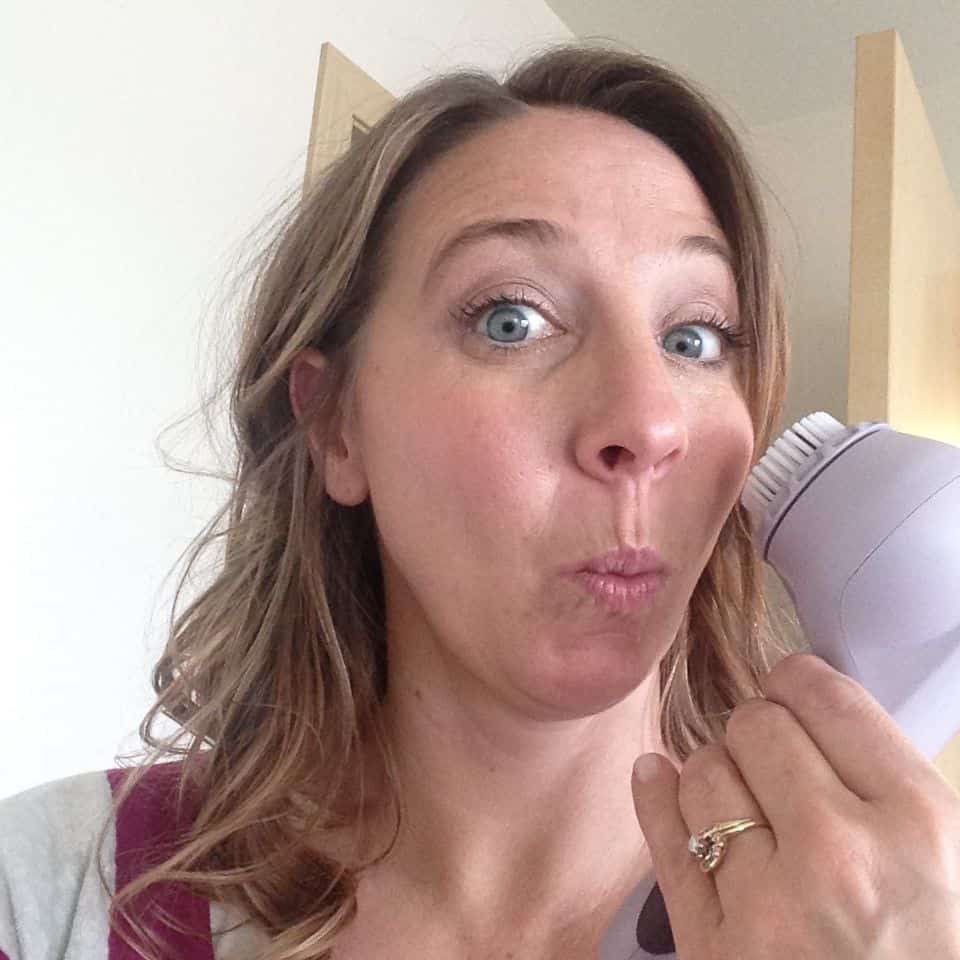 My Soniclear review and month long experience…
I do have sensitive skin so I was a little worried that using this brush would be too harsh for me. I know I only wanted to use it once per day so as to get my face used to using a brush as well. What I didn't expect is just how good this would feel on my skin. It almost feels like a mini-massage for the skin. The bristles are actually really nice and soft. But the first few days it took some getting used to.
I made a video if you would like to see how I use the Soniclear. It's a couple minutes long and I am not a beauty blogger so please note the quality isn't the best. Here is the link to the video.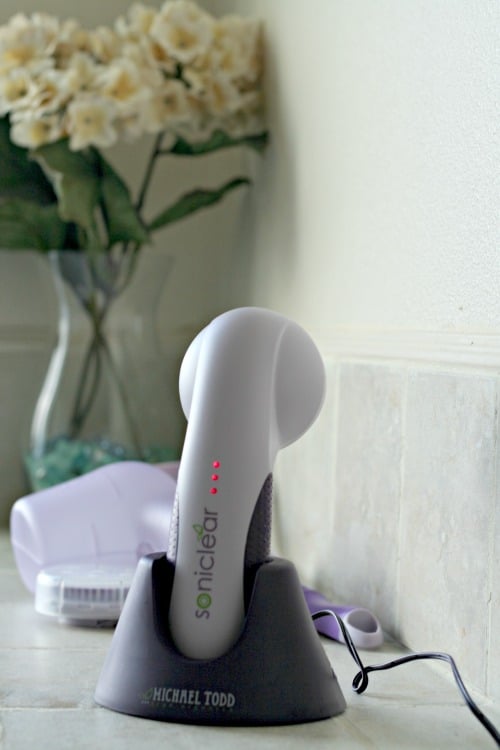 The first time I used it I turned it on and added some of my facial cleanser. It was so fun to have it go to work cleaning my skin. It has a timer feature on it which is AWESOME! And the head is big enough to get all around my face nicely. It did a really good job cleaning. Very quickly after using it I noticed that my skin felt softer, almost as if it just sloughed off a layer of dead skin. It felt soft and smooth. My face was a bit pinkish from getting cleaned which means it did it's job. Then I applied my moisturizer. Overall the first day went really well! I really enjoyed the whole experience.
I've been using it for a month now and have noticed it does a great job of keeping my skin clean and soft. I didn't have any breakouts and my pores are noticeably smaller. I use my own cleaners but you could buy the Michael Todd true organic cleansers they recommend. I tested out the Honey and Oat gentle deep pore cleanser as they sent a small sample and it is a nice product. However I have been using my own favorite non-Michael Todd organic facial cleaner products and the Soniclear works well with them. Much better than a washcloth (which is what I used before).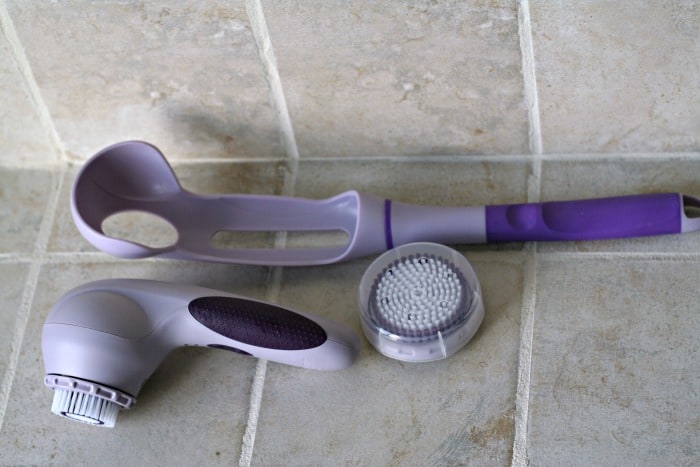 You know what is even cooler about this Soniclear? It comes with a body scrubbing head too! So I can switch out the facial brush and add the body brush. Then enjoy a full body exfoliation. They sent the cool extension handle along for me to review and it's so amazing. Its long enough to scrub my back and feet without having to bend over too much. My skin just glows after using this body brush.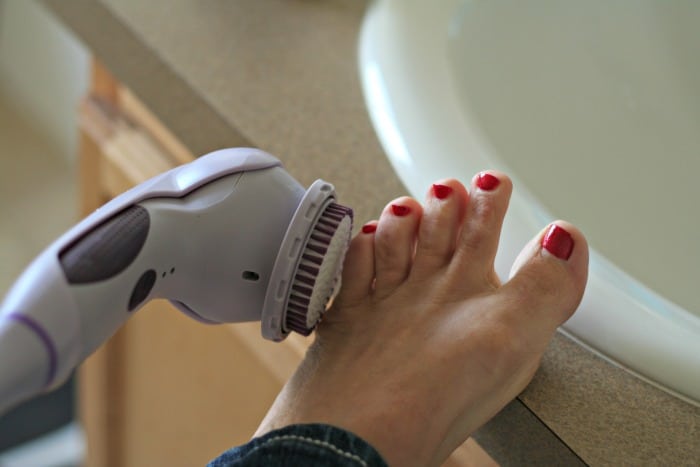 Another feature I love is that the Soniclear has been treated during the manufacturing process with proprietary LIFE antimicrobial product protection to guard against the growth of stain and odor causing bacteria. Traditional brushes out there don't provide this protection. You still have to wash your brush with warm soap and water often but I love that it's antimicrobial and going to last a long time.
Another pro is that I can use this in the shower. It's cordless and waterproof! Plus it has soft hand grips so it won't slip out of your hand in the shower.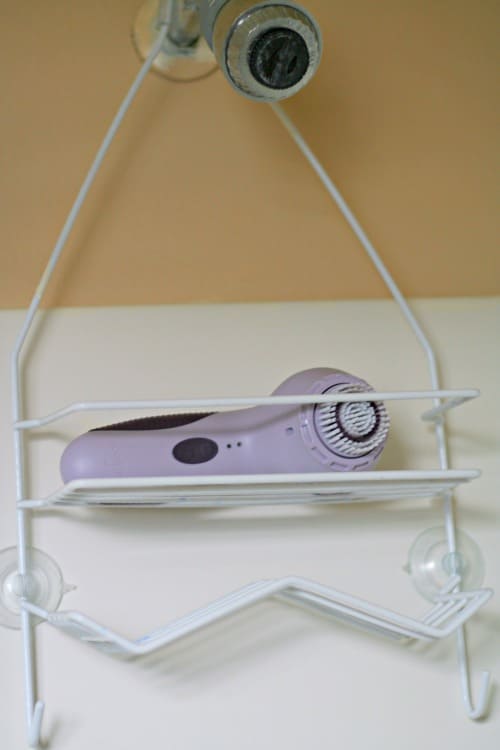 It also has 6 speed options and a self timer that tells you when your 60 seconds of scrubbing is up . Great features. It's really well made.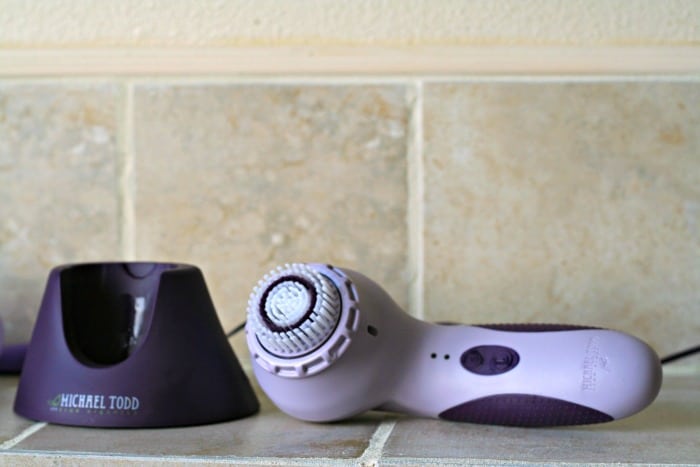 Cons…
The only cons I would say about the Soniclear is that it is not very great at removing all your makeup so make sure and do a makeup remover before you scrub. And sometimes with my super sensitive skin it can dry out my face, so when I notice my face is getting too dry I will start to use it every other day.
Worth the money?
The regular price of the Soniclear is $150. But you can get a discount if you shop through my link below. For those of you who like me have wondered if the Soniclear is worth the money, I would say if you love to take great care of your skin you will be so happy you purchased this. Well worth the money. It cleans your skin well, leaving it soft, smooth and like you just got a facial! And you know how much facials at the spa can run you. You can have your own at home for less. I love my Soniclear and I will be forever hooked on using it. I just wish I had purchased one a long long time ago.
Discount
Currently you can get the Soniclear for 20% off + free shipping (orders over $40) ! If you're even half interested in trying out the Soniclear today is the day to get it at an even better price. Head on over shop away!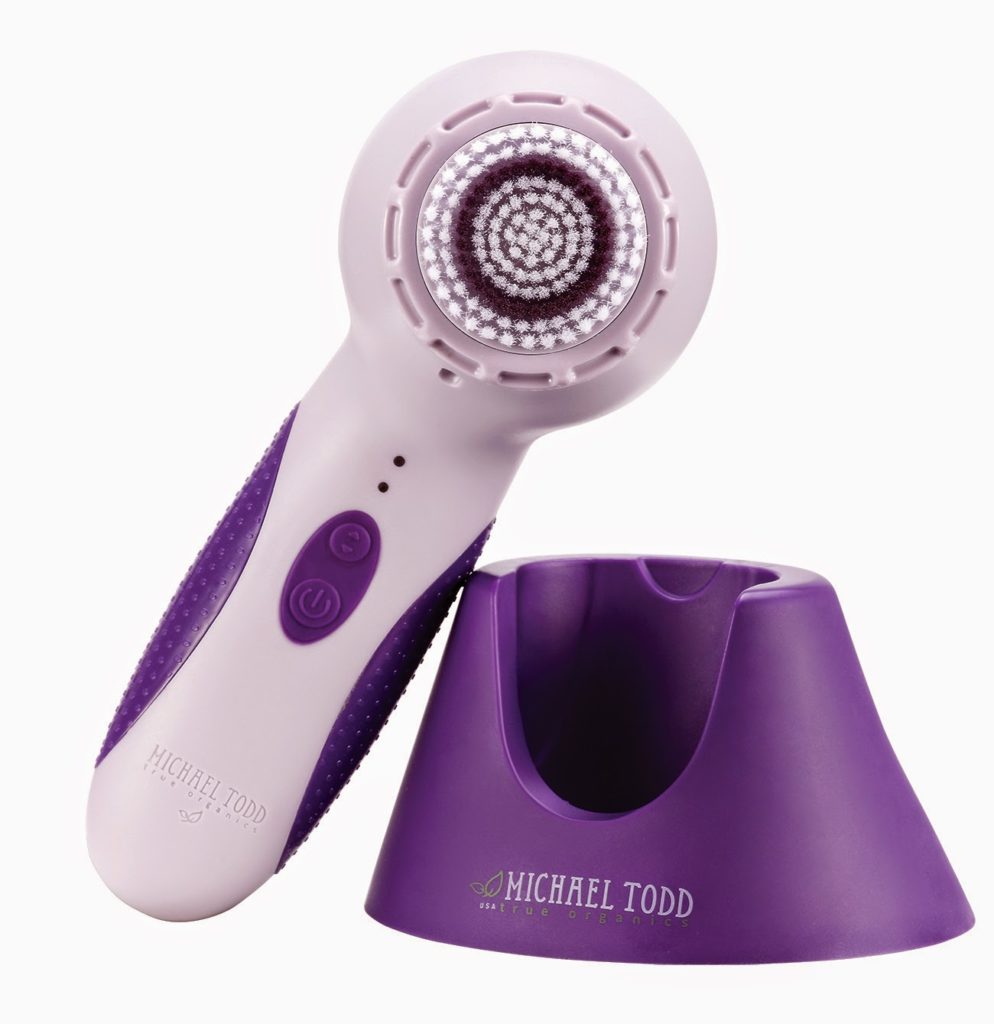 I received one or more of the products mentioned above for free using Tomoson.com. Regardless, I only recommend products or services I use personally and believe will be good for my readers.