Are you ready for this?  It's a HUGE summer favorite things giveaway blowout!!
I have put together a collection of my absolute must-have summer favorite items with a big emphasis on camping gear. I love camping in the summer time and these unique items are all the latest rage.  This camping giveaway package has a retail value of over $350 too! And it's all for ONE lucky winning reader.
But WAIT! It gets better. You see I have teamed up with 11 other fantastic blogs and each of them is having their very own summer favorite things giveaway for this next week too. So you can enter each and have an even better chance at winning something fantastic. YAY!
1. Thriving Home // 2. Happy Money Saver // 3. Happy Home Fairy // 4. Heavenly Homemakers // 5. Kitchen Stewardship // 6. Nourishing Joy // 7. The Nourishing Home // 8. Intoxicated on Life // 9. Tried and Tasty // 10. The Frugal Girl //11. Mommy Hates Cooking // 12. Stephanie Blue
ENTER NOW:
Check out the Summer Giveaway Collage image above featuring 11 other beautiful bloggers and their Favorite Summer Things giveaways.
Scroll to the bottom to see the details for MY Summer Favorite Camping Giveaway items.
Enter to win MY Summer Favorite Camping Kit Giveaway at the giveaway below.
HOP to all the other sites and enter to win their summer giveaways!
Look around and enjoy the sites of these incredible bloggers. They are all a wonderful group of hard-workin creative folks.

BREAKDOWN OF ITEMS IN MY CAMPING GIVEAWAY ($350 Value)
When I thought about what my favorite thing about summer was…it was all about camping. I just LOVE camping. The memories you make. The non-technology with my kids. Sitting around a fire telling stories. I tell you, I love it so much. So I wanted to share some of my absolute must-have camping favorites that make the whole experience a little more fun.
1.) Best collection of Essential Oils to take on a camping trip. (over $150 value!)
As you might know I love me some essential oils. Here are the best essential oils for summer camping trips I have used personally myself. Great to have around to help with burns, bug bites and more.
If you want to order your own essential oils click here.
2.) Essential Oil TRAVEL diffuser. ($25 value)
I love this thing. I usually use my essential oil diffuser, but this one is battery operated so you can diffuse essential oils in your tent or on the table. Great for diffusing Essential oil blends for bugs/mosquitos inside or outside your tent. With it being battery operated you can diffuse ANYWHERE!
3.) Guide Gear Portable Folding Hammock ($50 value)
Yes. Yes you DO indeed need this portable folding hammock on your next camping adventure. Just trust me. It's ah-mazing.
4.) 3 Brinkmann Marshmallow Roasting Sticks ($10 value)
Nice, high quality roasting sticks. That's all. And you are getting 3 sticks in my giveaway.
5.) Nalgene 32 oz. large mouth water bottle ($13 value)
My favorite water bottle. Leak proof, BPA free, holds a lot of water, AND dishwasher safe.
6.) Coleman QUAD LED Lantern($50 value)
This lantern is incredible. You see, you can leave it as a nice big lantern OR you can take apart 4 sections from off the main one. This means you have basically 4 personal flashlights which is awesome if you have kids with you. Mine love to take one off and carry it to the bathrooms late at night. It's the perfect lantern in my opinion.
7.) Fire Buggz Fishing Pole Campfire Roaster ($24 value)
It's a marshmallow roasting fishing pole!!! Well, okay you can roast hot dogs with it too. This is just plain ole' fun for the kids. Sometimes they fight over who gets to use it first though. Just so you are warned.
Friends and stay-at-home moms, Rachel and Polly, began Thriving Home in 2012 as a way to encourage and equip moms in several areas of home life. They share healthy kid-friendly recipes, evangelize about freezer cooking as well as documenting many other topics relating to running a home and family including a few spectacular parenting failures from time to time. Swing by to join in on their crazy journey through parenthood.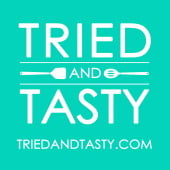 TriedandTasty.com is a premium and well established recipe blog with a friendly, conversational writing style paired with magazine quality food photography. The recipes are typically very health conscious, with rich and decadent desserts occasionally included for good measure. TriedandTasty.com has a loyal following of 'foodies' and is gaining new followers every day thanks to its recipes being featured on the websites of high profile magazines, news outlets, popular Facebook pages, Pinterest boards, and more.

Heavenly Homemakers
Laura Coppinger and her husband have four sons ages 10-17. HeavenlyHomemakers.com is dedicated to inspiring women daily with healthy (and easy!) recipes, homemaking tips, spiritual encouragement, and good ol' clean fun.

Mommy Hates Cooking
Mommy Hates Cooking is a national cooking and lifestyle website that encourages families to take back the dinner table. Through her easy-to-prepare (yet looks like you spent all day in the kitchen) meals and her knack for breaking down meal planning, Kristy has become the busy-mom's resource for the modern family.

Kitchen Stewardship
The mission of Kitchen Stewardship is to present healthy living in bite-sized baby steps, challenging people to make positive changes in their kitchens without being overwhelmed, and providing tools to balance a family's health, budget, time and the environment. Katie Kimball and her team share family-friendly whole foods recipes, weekly challenges, and science-geek research on what's healthy and what's not.

Nourishing Joy
Nourishing Joy is dedicated to real food and natural living. We're on a mission to equip and inspire parents like you with the tools to make intentional, thoughtful decisions that work for YOUR family easy. Or at least easier.

Happy Home Fairy
Julie Brasington is the creator of Happy Home Fairy, a popular blog focusing on encouraging and equipping moms to choose joy on the parenting journey. She shares easy craft ideas, FREE printables, simple recipes, corny jokes, holiday fun, thoughts on raising her 2 boys, and honest, heartfelt messages to uplift the weary mama.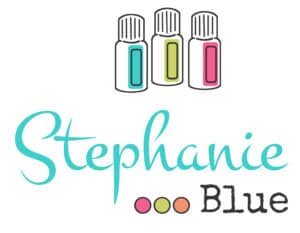 Stephanie Blue
At Stephanie Blue, I blog about my passions: natural living and essential oils. My purpose is to bring hope to moms and help them discover ways to strengthen their families physically, emotionally, spiritually, and financially.
The Frugal Girl is all about living cheerfully (and well!) on less. Get recipes, DIY tips, painting ideas, photography tips, green living inspiration, and more from Kristen, a homeschooling mom of four.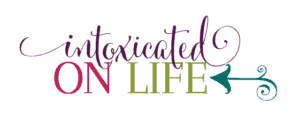 Intoxicated on Life
Intoxicated on Life is a resource for families who are looking to raise healthy families – body, mind, and soul. They cover a wide range of topics from healthy gluten-free recipes, to godly parenting, homeschooling resources, and more!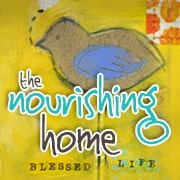 The Nourishing Home
The Nourishing Home provides family-friendly GF recipes, free weekly whole food meal plans, helpful cooking tips and techniques, and lots of encouragement to help you in your journey to live a more nourished life.

ENTER THE GIVEAWAY