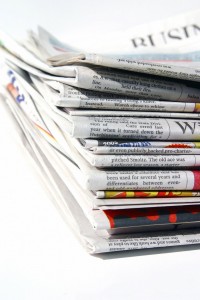 Looks like we'll be getting 1 Red Plum, 1 Smart Source, 1 P&G and 1 Spring Flavor Saver insert this coming Sunday (3/3/13). Remember some coupons may be regional, therefore your selection may vary slightly from those listed here. You can find all these coupons  in the Happy Money Saver coupon database. Here are a few of my favorites coming out:
Smart Source

Activia $1/1 4pk (4/21/13)
Bengay $4/1 Zero Degrees, Cold Therapy, Pain Relief+Massage or Ultra Strength 4oz ets (3/24/13)
Biore Buy any pore strip ets, get 4.5oz+ cleanser or 30ct makeup removing towelette free up to $7 (3/31/31)
Buddig $1/1 9oz+ Original or Deli Cuts item (5/31/13)
Golden Grain $1/2 100% whole grain products (4/15/13)
Jergens $1/1 Natural Glow moisturizer excluding 2floz body moisturizer (4/20/13)
John Frieda Buy Precision Foam Colour, get Sheer Blonde Everlasting Blonde, Brilliant Brunette Colour Protecting or Radiant Red Colour Protecting shampoo or conditioner free excludes 20oz size up to $6.99 (4/6/13)
KC Masterpiece/Kingsford Charcoal Free 18oz KC Masterpiece barbecue sauce up to $2.29 with 12.5lbs+ Kingsford Charcoal purchase (5/26/13)
King's Hawaiian $1/1 hamburger or hot dog buns (4/27/13) *great to double at Albies!*
Kraft/Hunts $1/both 1 8oz+ Kraft parmesan cheese AND 3 14.5oz+ Hunt's tomatoes cans (4/3/13)
Schick $1/1 Xtreme3, ST2, ST3, SlimTwin or Quattro disposable razor pack excludes 2ct and 10+2ct (3/31/13)
Schick $3/2 Xtreme3, ST2, ST3, SlimTwin or Quattro disposable razor pack excludes 2ct and 10+2ct (3/31/13)
Snyder's $1/1 Flavored Pieces, Flavored Nibblers or Pretzel Sandwiches (4/30/13)
Stonyfield $1/3 Blends organic yogurt dnd (4/15/13)
Red Plum
Bertolli $.60/1 sauce (3/31/13)
Dial $.35/1 liquid or foaming hand soap or 3 bar pk+ (3/30/13)
El Monterey $1/1 product (6/3/13)
Florida Crystals $.75/1 light or amber organic agave nectar (5/31/13)
Jose Ole $1/2 16oz+ snacks (5/11/13)
McCormick $.75/1 spice, herb, extract or food color (4/14/13)
Purex $1/1 liquid detergent or UltraPacks detergent ets (3/31/13)
Right Guard $2/1 Xtreme antiperspirant or deodorant (3/31/13)
Right Guard $2/2 Total Defense 5 antiperspirant or deodorant (3/31/13)
Rosina Meatballs $.75/1 20-64oz package dnd (5/31/13)
Tropicana $1/1 46oz Farmstand bottle (4/28/13)
P&G (Expires 3/31/13 ETS)
Always $.50/1 30ct+ Pantiliners
Covergirl $2/1 Blast Eye shadow or eye liner
Covergirl $3/1 LashBlast mascara product
Gillette $.50/1 body wash
Gillette $1/2 deodorants or body washes
Gillette $2/1 female disposable
Gillette $2/1 Fusion shave prep or Fusion skin care
Gillette $2/1 male disposable
Gillette Buy 4ct+ cartridge, get shave prep free up to $3.99
Pantene $.50/1 product
Pantene $1.50/2 products
Pantene $3/3 products
Secret $1/1 Clinical or twin packs excludes .5oz
Swiffer B1G1 free Dust & Shine up to $3.99
Swiffer Buy starter kit, get refill free up to $7
Tampax $2.50/2 Pearl or Radiant including Compak and Active 16ct+ or Pearl Liners
Spring Flavor Saver – not sure if everyone will get this insert, might be regional
7UP Ten/A&W Ten/Sunkist Ten/Canada Dry Ten/RC Ten $.75/1 2-liter bottle
Diet 7UP/Diet A&W/Diet Sun Drop/Diet Sunkist/Diet Canada Dry $.55/2 2-liter bottles
Diet Dr Pepper/Dr Pepper Ten $.75/1 12pk or 2 2-liter bottles
Check out the full list of coupons coming out here.  Looks like a great weekend to buy that newspaper, lots of coupons!