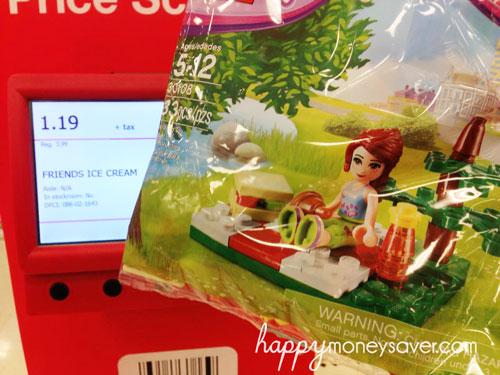 Finding some amazing deals in the Target Valentines Clearance section. Prices are 50-70% off.   My favorite find were these little Lego Friends packages on clearance for just $1.19 each! Hurry on in and see if you can find them too.  You could use many of these items to make a thrifty Easter basket or save for birthday gifts.
Here are a few more clearance deals and finds: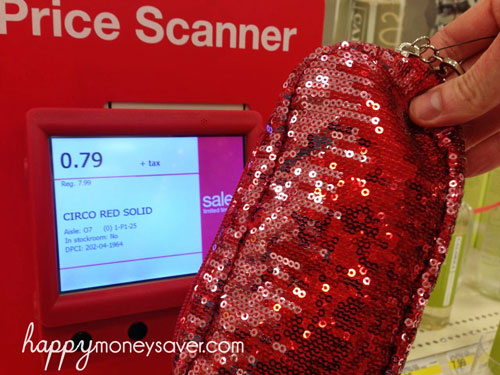 $0.79 for a cute little sparkly red purse. 🙂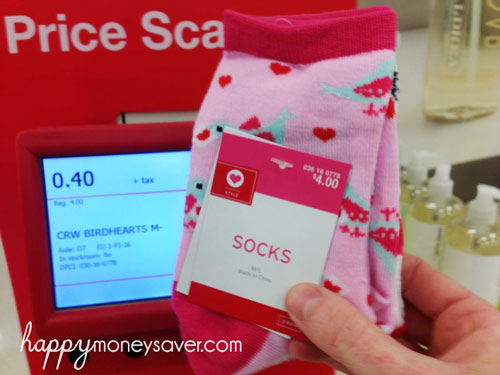 90% off these adorable socks – make them just $0.49!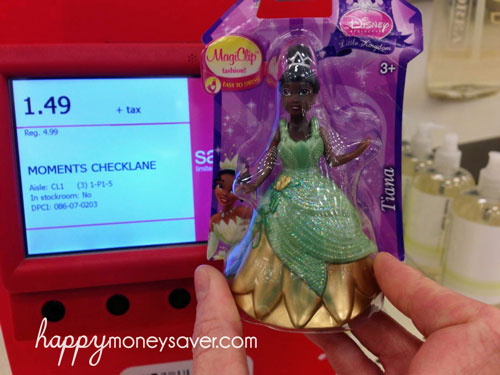 Cute little Disney dolls for $1.49.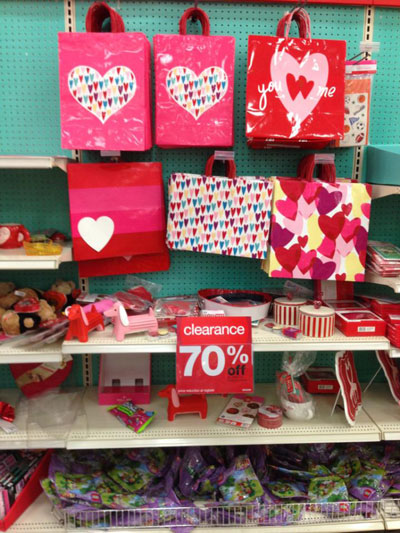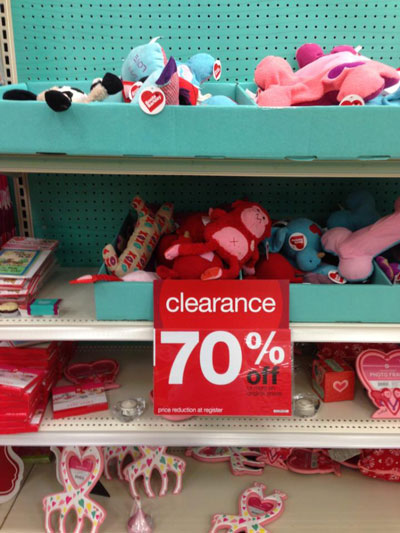 Most of the Valentines items have gone to 70% off, but the candy is 50% off.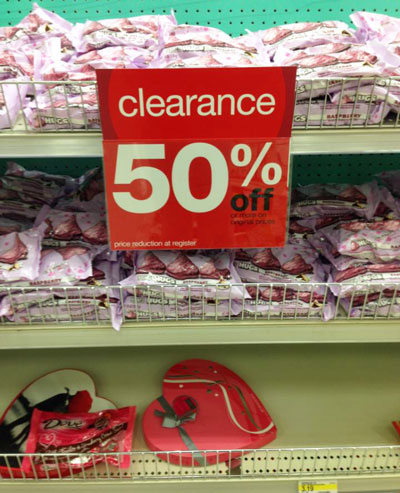 Remember, Target clearance sometimes can vary from store to store, so if the signs are not up make sure and take items to a price checker to see if they are marked down further than it says.
Thanks Becky! Happy savings!