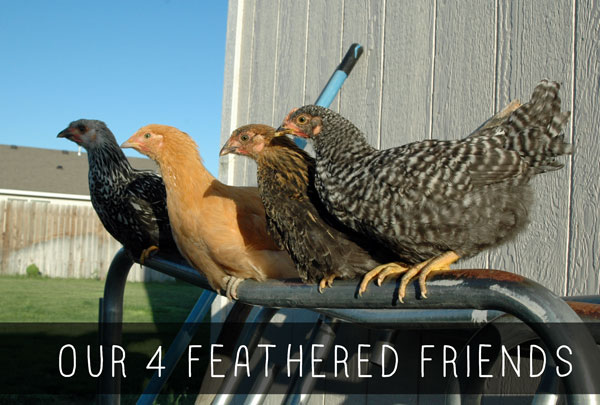 Just keeping you all updated on my little chicken farm. We are still working on the chicken coop, but everyday I let them go outside for at least a few hours. I can't wait to finally finish it all so they can be outside full time.
Oh and thanks to everyone who left their suggestions for naming our newest two chickens. The boys loved many of your names and chose two from the list. I will be emailing the winners to thank them with a little amazonian surprise later today.
Say hello to Pepper & Goldie. Aren't those the cutest little ole' names?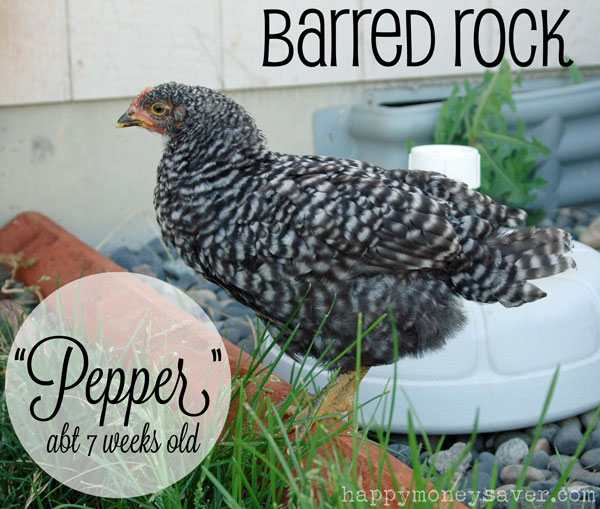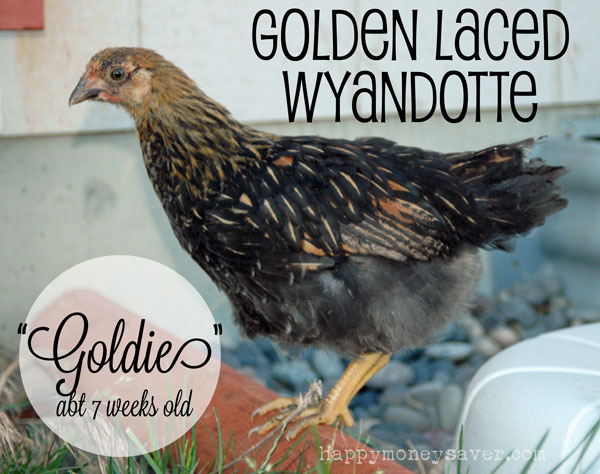 From their size I am guessing they are about 7 weeks old. I need to email and ask Trish for sure when they hatched. Here are Ginger and Lacey.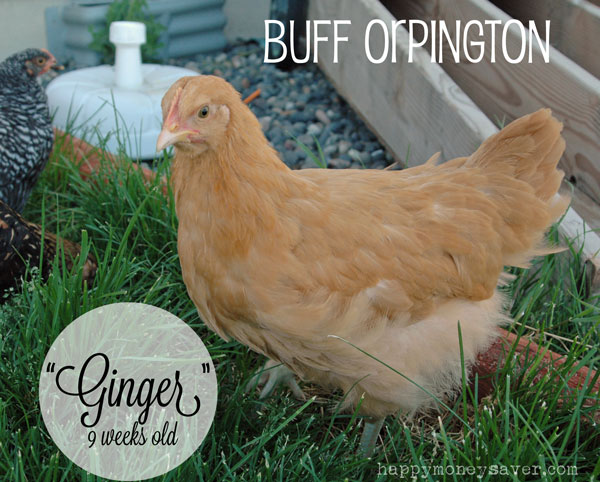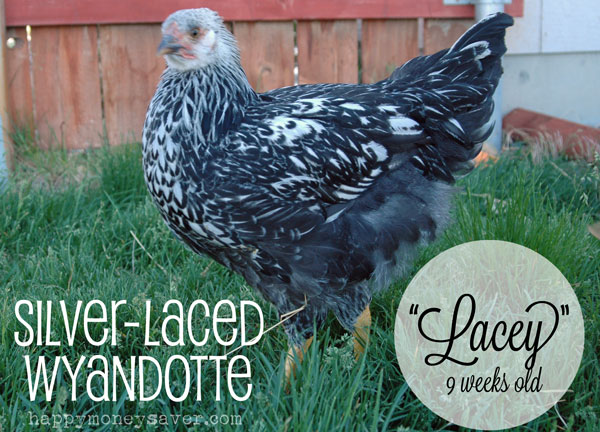 These big girls are getting in some beautiful feathers. I can't believe they are 9 weeks old already. Only a few more months and they will be laying some fresh eggs.
And for those of you who have chickens you have gotta try this. It is just funny..
My kids were playing around with the chicks this past week and laid one on its back with it's legs straightened out.
The chicken just laid in that position stuck, almost like a turtle on it's back. It was at least 30-40 seconds before it realized it could just turn over and get up. And so they did this to all the chickens and they all laid there. It was hilarious.
I think my kids have too much free time.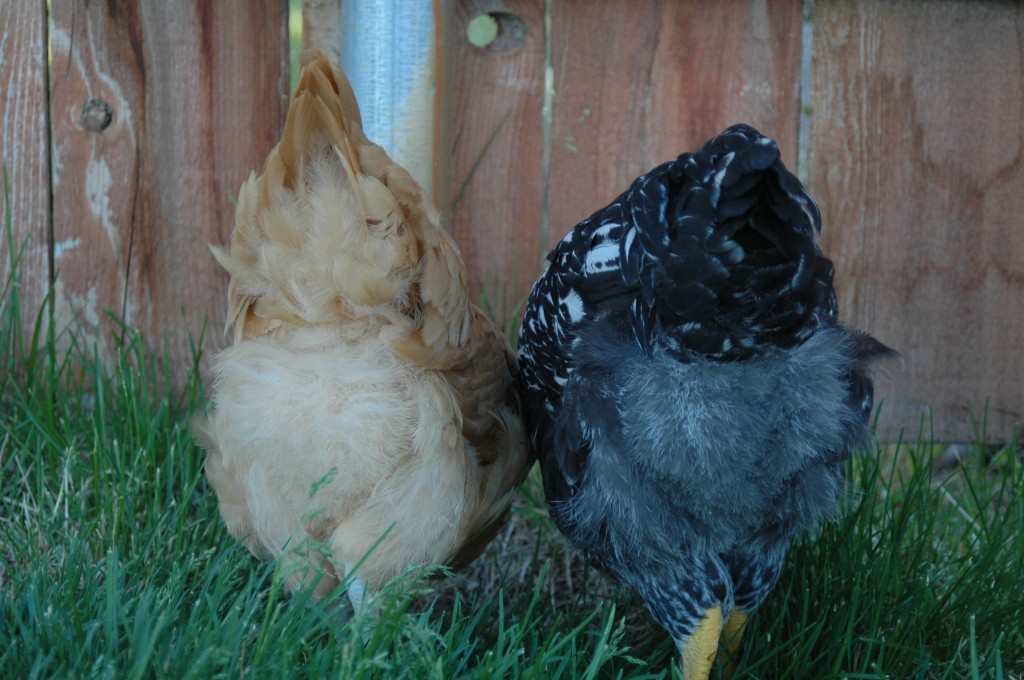 All in all though, I am having a great time with being a chicken farmer. They have been very entertaining for me. My kids have learned many life lessons about work, love, life and death.
But this week they learned how God can answer your prayers.
I dropped off my daughters off at home after we had dinner out together. Told them to go outside as it was getting dark and bring the chickens in. I was going to run to the grocery store to grab 3 things I needed for the next day. While I was gone they went out to collect the chickens. Well, they couldn't find Ginger. She was nowhere. They started to panic, cry and call my cell phone which I did not have with me. After 15 minutes of looking and crying without finding her they both decided to say a prayer together. My older daughter says she felt inspired to go and check the front of the house. She was leaning over the fence calling for her, when Ginger cooed at her. She was inches from my daughters face just sitting up there. Ha! Grateful, they brought her in, and offered another prayer to thank God for helping them find her.
Then I got home, glad for me not being there so God could be.