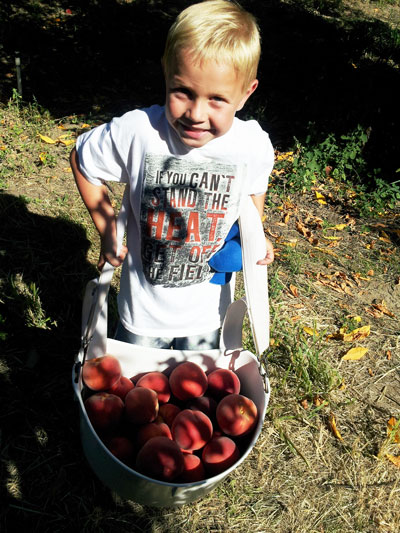 If you're in an area with a U-pick orchard now is one of the best times to check them out. Not only can it it be a lot of fun, but the prices are usually a lot lower than you find in stores.
Me and my son Liam went picking peaches at Ray French orchard in Richland this week. It was SO much fun and these peaches were so big and delicious. I was thrilled with the cost too – from $0.68 lb – $0.90 lb. Next year I plan on doing some canning and will come back to the Ray French orchard to load up.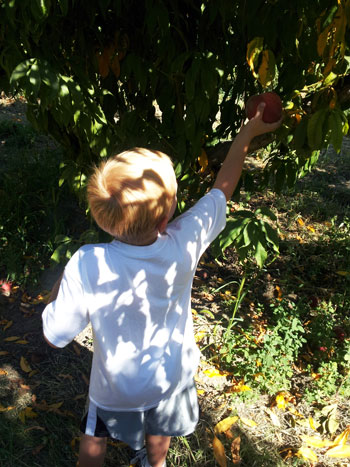 It was fun picking our own peaches.  Liam went around searching for the biggest peach on the trees.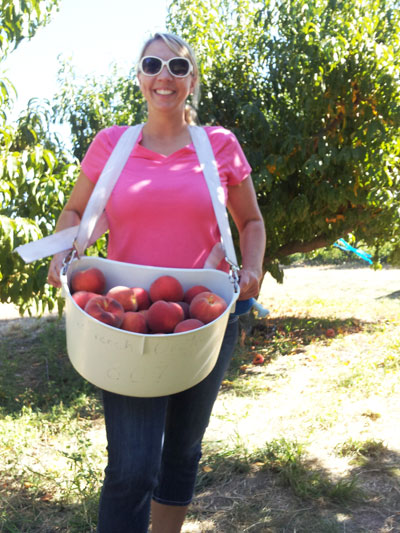 When I got to the orchard, I took one of their bucket-pickers and went to work. Afterwards, they weighed the peaches and moved them to my own bucket. We made fun memories and enjoyed the yummy fruit.
If you are from the Tri-Cities check out Ray French Orchard to save money on fresh fruit. Its near the Target in Richland, and everything was so easy to do.
Make sure and see my recipe for Peach Cobbler or Fresh Peach Pie too!
Where do you go to to pick fruit in your local area? Please share!!