Wow..this is a really cool local freebie!
  Lamb Weston, America's #1 french fry company and sponsor of the Tri-Cities' Columbia Cup hydroplane boat races, announced in a press release they are holding a special event designed to kick off the annual Water Follies weekend with a splash! On Friday, July 24, participating restaurants all over the Tri-Cities, WA area will be giving away FREE servings of French fries, courtesy of Lamb Weston and the Tri-City Water Follies! Check out some of the many restaurants that are participating: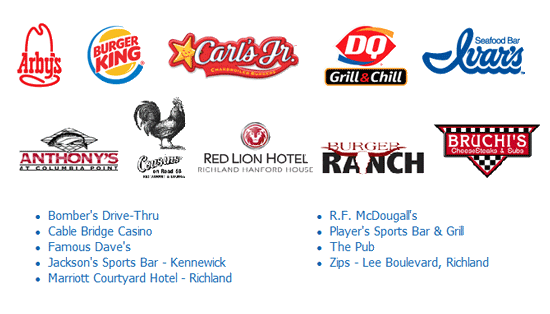 You can view all the details of this AWESOME one-day promotion at this web site:  www.freefriesfryday.com .
* Free Fries Fryday – terms of offer:
One (1) free serving of small french fries per customer, while supplies last.
Type of french fry and serving size may vary by participating operator.
No purchase necessary.
Offer valid only on Friday, July 24th. Valid in specifically identified Kennewick, Richland and Pasco, WA area restaurant locations only.