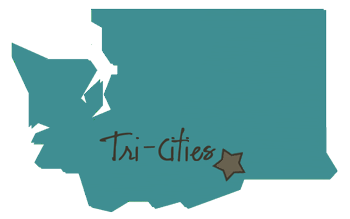 Here are some fun things you can do with your family in the Tri-Cities, Washington area (Richland, Pasco, Kennewick, W. Richland) for the month of July 2011. If you know of another fun family-themed event please share!
Free Things to Do
7/1 Show and Shine car show at TRAC. Kick off the 4th of July weekend with the annual Show and Shine care show. It runs Friday and Saturday. Visit the website for more details http://www.traconline.com/carshow/
7/1 Allied Arts Summer Celebration Friday and Saturday in Howard Amon Park, visit the website for a calendar of events. http://www.alliedartsrichland.org/HTML/calendar.html
7/1 Don't forget about smoovies in the park. At Badger Mountain Park, John Dam Plaza and Columbia Park. Check the website for shows, entertainment and location. Also during inclement weather be sure to check the website before heading out to see if they have canceled the show. http://www.smoovies.com/
7/2  Check out Bill's Berry farm for antiques on the Farm and the Blueberry Daze Festival. He also has U Pick information http://www.billsberryfarm.com/
7/2 Kids day at the Pasco Farmers market, take your kids and check it out. Visit the website for more information on events throughout the summer. http://www.pascofarmersmarket.org/
7/4 Don't forget about the Grand Old Fourth Celebration. The parade and Dust Devils have events check the following web link for more information. http://www.pasco–wa.gov/calendar.aspx?Keywords=&startDate=7/3/2011&enddate=&CID=27,14,24
7/19 – FREE Seminar , Topic- "Kids Overuse Injuries in Sports". Oasis Physical Therapy- 4215 W. Convention Pl, Suite B 6:30pm-8pm. Please call ahead to register…seating is limited (509)545-1010
7/23 National Cowboy Day celebration in downtown Kennewick on Cascade street from Noon to 7 PM you can call 509-585-9306 for more information.
July 28th – 2nd Annual Community Summer Event (presented by the Richland Home Depot) on July 28th
10:00 AM to 2:00 PM at the Richland Home Depot (parking Lot)
2855 Duportail Street
Richland, Wa.
There will be over 30 exhibitors from a variety of familiar home improvement companies, Kids workshops, face painting, the Richland Fire Safety trailer (fun for all kids), Meet Bearing Sea crabber & author of "Deadliest Waters" Travis Arket & friends from the Emmy winning television series Deadliest Catch, Safety tips provided by Mr. Allen on boat safety, Richland Police & Richland fire dept., #20 Home Depot race car, Special appearances from the Tri-Cities Dust Devils "Dusty", Food vendors & free coke from Coca-Cola, Hourly prizes and give- a-way's, Hands on how to clinics (hourly), For questions please contact (509)737-6402.
Check out Fairchild Cinemas for FREE family movies over the summer.
Carmike Cinemas is also showing kids movies during the summer months. They show movies on Thursdays at 10:00 am and admission is only $1.00. Visit the website for more details. http://www.carmike.com/showtimes.aspx?fct=5&tid=223
If you want to get a little nature in check out the McNary Wildlife Refuge. Admission is always free. http://nwr.mcnary.wa.us/
Visit this website http://www.kidsbowlfree.com/state.php?state=WA to check out our local bowling allies for times that you can bowl for free with your family.
Other Fun things to do
7/4 Is the annual River of Fire Festival in Columbia Park. Admission is a $7.00 donation per carload. Check out the link for more details on various events going on throughout the day http://www.tcrchamber.com/tri–cities–events–and–programs/23rd–annual–river–of–fire–festival
7/15 Summer Sizzlin' Beach Party at George Prout Pool in Richland. 7 pm to 9 pm admission is $4.00 and that includes food. They are having games, prizes and lots of fun activities for the whole family. Call 509-942-7529 for more information.
7/29 Boat Race Kickoff begins. Visit the water follies website for all the details and pricing http://www.waterfollies.com/
Don't forget about the Tri City Dust Devils. Visit their website for pricing and dates for home games throughout the summer http://web.minorleaguebaseball.com/index.jsp?sid=t460
Ride the Train in Columbia Park. Rides are inexpensive and the train is also rentable for special events.
Check out the website for more information http://www.horseheavenkiwanis.org/Committees/J_and_S_Express.html
Visit the Tamastslikt Cultural Institute in Pendleton Oregon for lots of free fun activities over the summer including a sleep over in the museum visit the website for all the dates, times and details http://www.tcimuseum.com/
Continuing every Tuesday at Barnes and Nobles is toddler story time. The event is free and more information can be found at http://www.barnesandnoble.com/
Live at Five Concert Series starts in John Dam Plaza in Richland visit the website for a list of activities and performers http://www.tcliveat5.com/
First Thursday Art Walk in Kennewick happens the first Thursday of every month visit the website for more details http://historickennewick.org/downtown–kennewick–calendar–of–events/
The Hanford Reach Interpretive Center has exhibits and events for families that can be found on their website http://www.visitthereach.org/
As the weather warms up the area pools will be opening also make sure to check the cities websites for pool times and fees. On each cities web page make sure to click on parks and recreation to find their brochures with all the fun details. They will also have details for the splash playgrounds in each city.
http://www.go2kennewick.com/index.php
Also don't forget about the Family Aquatic Center in Hermiston check out their website for fees and open swim times http://www.hermistonpool.com/
Or you can check the one out in Moses Lake http://mlrec.com/surf–n–slide–water–park_297.html
Tri City Fever season ticket prices and game days and times can be found at the Tri City Fever website http://www.tricitiesfever.com/
The Three Rivers Children's Museum is open various hours, they also host a dollar night once a month. They host children's birthday parties. Visit the website for specifics on hours and events http://childrensmuseumtr.org/
Mid-Columbia Symphony Event check their website for future show dates, times and prices http://www.yourtoyotacenter.com/index.php/event/mid–columbia_symphony_presents_earth/
Columbia Basin College continues their concert series for the month of April, information on the concerts for this month including dates, times and prices can be found on their website http://www.columbiabasin.edu/home/index.asp?page=1034
Community Lecture Series is being held by Columbia Basin College information on the lecture dates and times can be found via the following link http://www.columbiabasin.edu/home/index.asp?page=1024
The Toyota Center website at http://www.yourtoyotacenter.com/index.php/ event is a good source to find the concerts, plays and other events being held at the Toyota Center. Check website for dates, times and prices.
Date Night Suggestions
Visit the Clover Island Inn throughout the summer for live bands and great food. Visit the website for more details http://www.hotelkennewick.com/summer-2011/
Other Fun:
Summer Reading programs in the Pacific Northwest
Summer Fairs & Festivals in the Pacific Northwest


These deals were compiled by specialist Kristy, a Mother of three kids who loves not only finding a good deal but loves to watch her kids have the best time doing fun new things. She is always on the lookout of how to do more family oriented things and involve her kids in learning to enjoy life to it's fullest. She loves being the mom on the go cheering her kids on from the stands and coaching when she can.