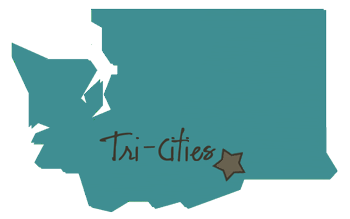 Here are some fun things you can do with your family in the Tri-Cities, Washington area (Richland, Pasco, Kennewick, W. Richland) for the month of March 2011. If you know of another fun family-themed event please share!
Free Events
3/8 CBC Winter Wind Ensemble Concert will be held the CBC theatre starting at 7:30 PM admission is free and more information can be found here http://www.columbiabasin.edu/home/index.asp?page=1025
3/10 CBC will be hosting their Winter Jazz Night at the CBC theatre admission is free at more information is at the website http://www.columbiabasin.edu/home/index.asp?page=1025
3/15 CBC art exhibit: Open gallery for students will start at 8:00 am admission is free. More information can be found at their website http://www.columbiabasin.edu/home/index.asp?page=9&recordid=6398
3/15 CBC Winter Choral/Orchestra Concert 7:30 pm in the CBC Theatre http://www.columbiabasin.edu/home/index.asp?page=1025
3/17 Robert Richardson Recital at the CBC Theatre starting at 7:00 PM. This annual event has the top musicians from around the Tri-Cities to pick the top three candidates for the Robert Richardson Scholarship.
3/26 is the March for Respect Awareness Walk. This walk is to raise money for families with a child with disabilities. Location is John Dam Plaza in Richland, T-Shirts will be sold for $12.00 at the event.  More information can be found at the Arc of Tri-Cities website http://www.arcoftricities.com/
Continuing every Tuesday at Barnes and Nobles is toddler storytime. The event is free and more information can be found at http://www.barnesandnoble.com/.
Adult Free Things to Do
3/7 Domestic Violence in our Community will be held at Columbia Basin College H building with renowned speaker Mark Wynn
Other Family Fun Events
Tri City Americans Hockey games, various dates throughout the month Adults $20.00 Child 3-9 $9.00 and Student 10-19 $12.00 http://www.amshockey.com/
3/3 Real Heroes Breakfast at TRAC 7:00 am entrance fee is a donation and money raised benefits the American Red Cross. Ten different hero categories will be awarded at the breakfast. More information at the American Red Cross website http://www.bfredcross.org/
3/6 Annual Make-A-Wish Fundraiser and Snowmobile Bucket Run. Held at the Touchet Corrals Sno-Park in Dayton, WA. Admission is free and starts at 9:00 am. Donations for food at the event for more information visit this facebook page http://www.facebook.com/pages/Blue–Mountain–Snowmobile–Club/253304504292
Tri City Fever season is starting ticket prices and game days and times can be found at the Tri City Fever website http://www.tricitiesfever.com/
3/11 Monster Truck Winter Nationals at the TRAC in Pasco, Visit the TRAC website for prices and times. http://traconline.com/
3/18 Sew Many Scraps…Sew a patchwork Quilt hosted at the Three Rivers Convention Center. Adults entry is a five dollar donation while children are free. It is the 28th annual Quilt and merchant show. 3/18 times are from 10:00 am to 6:00 pm and 3/19 times are from 10:00 am to 5:00 pm. For more information visit the website http://tcquilters.com/
3/19 Artistry in Wood 2011 at the Tri-Tech Skills Center Saturday from 9 to 5 and Sunday from 9 to 4. Adult admission is $3.00 for children it is free.
3/19 Ribbon River Run for the Tri-City Cancer Center at Howard Amon Park in Richland. Adults are $25.00, Children $15.00 and Seniors are $25.00.
3/25 Custer's 12th Annual Arts and Crafts show located at TRAC in Pasco. Fri. 10am-8pm, Sat. 10am-7pm, Sun. 10am-5pm. Adults and Seniors are $6.00 and children are free. More information can be found on their website http://www.custershows.com/
3/26 Mid-Columbia Symphony Event check their website for future show dates, times and prices http://www.yourtoyotacenter.com/index.php/event/mid–columbia_symphony_presents_earth/
The Three Rivers Children's Museum is open various hours, they also host a dollar night once a month. They host children's birthday parties. Visit the website for specifics on hours and events http://childrensmuseumtr.org/


These deals were compiled by specialist Kristy, a Mother of three kids who loves not only finding a good deal but loves to watch her kids have the best time doing fun new things. She is always on the lookout of how to do more family oriented things and involve her kids in learning to enjoy life to it's fullest. She loves being the mom on the go cheering her kids on from the stands and coaching when she can.