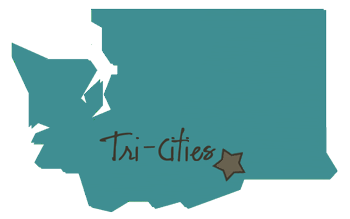 Here are some fun things you can do with your family in the Tri-Cities, Washington area (Richland, Pasco, Kennewick, W. Richland) for the month of February. If you know of another fun family-themed event please share!
FREE EVENTS:
Adult Free things to do
Starting 2/1 Bookwalter winery is hosting Litfest:About the Book. In conjuction with Barnes and Nobles they will be hosting events throughout 2011. Admission is free but space is limited. Event will be held at Bookwalter Winery 894 Tulip Lane in Richland. Starts at 6:00 PM
2/1 WSU Tri-cities has open mic poetry nights on various dates. Event will be held in the East Building Auditorium. Admission is free starts at 7:30 PM. Visit the website for more details. http://www.tricity.wsu.edu/poetry/ or you can call 509-372-7319
Family Free Events
2/1 at 11:00 am Mid-Columbia libraries will hold a meet the Artist Reception. Celebrating the new mural located in the children's area at Keewadin Park Library. Visit the website for more information on this and other events hosted by the Mid-Columbia Library http://www.midcolumbialibraries.org/
2/4 La Villa Espresso located at 5025 N RD 68 in Pasco. They will be hosting a sales event for Valentine's Day. Event starts at 4:00 PM and runs until 6:00 PM. They will be having special sales and local vendors like Scentsy candles, Party Lite, Jewelry and more.
2/5 The Hampton Inn in Richland will be hosting a Valentine vendor affair from 9:00 am to 3:00 pm. Over 20 vendors will be there to allow you to shop for your valentine. Admission is free.
2/5 The 21st Annual Children's Community Dental Day. Advanced Pediatric Dentistry will be hosting their dental day where kids from 1 to 14 who are underinsured or uninsured can receive dental care for free. Services will be offered on a first come first serve basis. Starts at 8:00 am this year there will be to locations one located at 7501 West Deschutes in Kennewick and the other at 7425 Wrigley Avenue in Pasco.
2/13 Inland Northwest Orchestra Concert will be held at the CBC theatre. Admission is free and the event starts at 4:00 PM. For more information click the link http://www.columbiabasin.edu/home/index.asp?page=1025.
2/17 CBC will be hosting an Art faculty show opening reception at their event gallery at CBC. Admission is free and starts at 3:00 PM. This is an annual event that showcases the art talents of the CBC faculty.
Continuing every Tuesday at Barnes and Nobles is toddler storytime. The event is free and more information can be found at http://www.barnesandnoble.com/.
OTHER FUN EVENTS
Tri City Americans Hockey games, various dates throughout the month Adults $20.00 Child 3-9 $9.00 and Student 10-19 $12.00 http://www.amshockey.com/
2/5 Mid-Columbia Mastersingers with saxophonist Barry Bergstrom at St. Joseph's Church Chapel located at 520 S Garfield in Kennewick. Starts at 7:00 PM Cost is $20.00 for adults, $15.00 for Seniors and children are free. Click the link for more details http://www.midcolumbiamastersingers.org/ This event will also be held on 2/6 at Hanford High School Commons.
2/13 and 2/14 Tagaris Winery will be hosting a Valentine's Day dinner from 5:00 PM to 9:00 PM. Prices are regular menu prices for adults and children. They recommend calling in advance for seating. http://www.tagariswines.com/
2/19 For the horse lovers or those just wanting to learn the Hermiston Horse-A-Fair will be taking place at the Hermiston Conference Center 415 S Hwy 395 in Hermiston, OR. The event starts at 9:00 am and lasts until 5:00 pm. It is a full day program that shares information about training, breeding, health, nurtrition and many other topics related to horses. Adults are $5.00, children $2.00. The following link contains more detailed information. http://www.facebook.com/group.php?gid=336054766831
The Three Rivers Children's Museum is open various hours, they also host a dollar night once a month. They host children's birthday parties. Visit the website for specifics on hours and events http://childrensmuseumtr.org/


These deals were compiled by specialist Kristy, a Mother of three kids who loves not only finding a good deal but loves to watch her kids have the best time doing fun new things. She is always on the lookout of how to do more family oriented things and involve her kids in learning to enjoy life to it's fullest. She loves being the mom on the go cheering her kids on from the stands and coaching when she can.