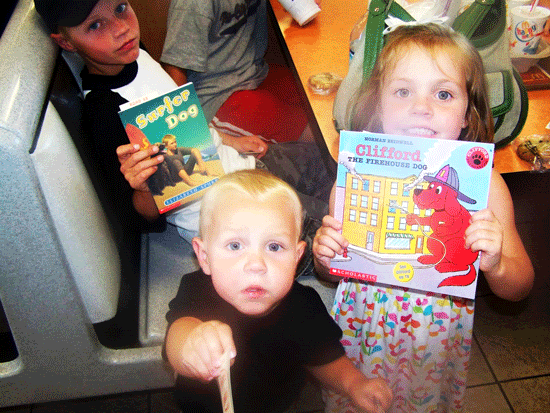 If you live here in the Tri-Cities, WA area you might like this super fun Reading Foundation sponsered reading program at selected McDonalds locations. locations are Highway 395, Kennewick Avenue, Pasco Court Street & Pasco Rd. 68.  All locations begin at 1:00pm. 
Children will be given a bookmark the first time they attend and asked to read 10 books the following week.  Each child will receive a Happy Meal coupon for the completed bookmark when returned to a Reading foundation representative the following week.
I did this program last summer and the kids loved it! We came home with 20+ books ( I have 4 kids..lol) and free happy meals. Hope you add this to your list of activities as you plan your summer fun. Click here to download a free activities calendar.
Thanks for the email Brenda!