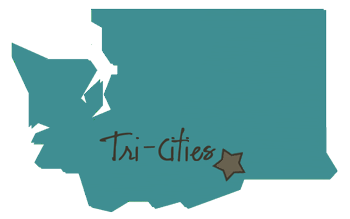 Here are some fun things you can do with your family in the Tri-Cities, Washington area (Richland, Pasco, Kennewick, W. Richland) for the month of December. If you know of a fun family-themed event not- listed please share!
FREE EVENTS:
12/1 & 12/2 Media Mix at CBC is an Art show the whole family can enjoy.
http://www.columbiabasin.edu/home/index.asp?page=1027

12/2 Jazz Night at CBC, enjoy instrumental and vocal jazz
12/4Alliance Holiday Bazaar at Richland Alliance Church
http://www.richlandalliance.org/bazaar.shtml

12/4Carols & Cocoa Flat Top Park West Richland starts at 5:00 PM
12/4Richland Parks and Rec in John Dam Plaza Third Annual Winter Wonderland starts at 12:30 concludes at 4:30 with tree lighting ceremony
12/4 Tavaci School of Performing Arts presents "An old Fashioned Christmas"
http://www.tavacischool.com/

12/7 Christmas Concert at CBC by the Columbia Basin Band at CBC
12/10 & 12/11 Lighted Boat Paraded along the Columbia 6:00 pm to 9:00 pm
12/10Tri-Cities Steel Band Association Christmas Concert (http://www.tcsba.org/)

12/24LIGO Hanford Observatory Tour (http://www.ligo-wa.caltech.edu/.)
Lowe's Build and Grow Clinics check the website for upcoming projects every Saturday at 10:00 am
https://lowesbuildandgrow.com/ChooseAClinic.aspx
OTHER FUN EVENTS
12/1-12/31 Tri City Americans Hockey games, various dates throughout the month Adults $20.00 Child 3-9 $9.00 and Student 10-19 $12.00 (http://www.amshockey.com/)

12/4 Badger Mtn. School Holiday Bazaar $3.00 entry fee (http://www.rsd.edu/schools/badger/bazaar.html)

12/10-12/12 A Christmas Carol 2600 N 20th Adults $10.00 Child $5.00 for information call 546-2465
12/10, 12/11, 12/12 The Nutcracker Ballet presented by the Mid-Columbia Ballet. Tickets are from $12.00 to $22.00. (12/10 7:00 PM, 12/11 2:00 PM and 7:00 PM and 12/12 2:00 PM.)
12/17 Mid-Columbia Mastersingers A Christmas Cantata Adult $20.00 K-12 free http://www.midcolumbiamastersingers.org/
Home Depot hosts improvement clubs for adults and kids alike. Check out the website for projects for the kids and upcoming classes for the adults http://www.homeimproverclub.com/workshops.aspx?Type=3
These deals were compiled by specialist Kristy, a  Mother of three kids who loves not only finding a good deal but loves to watch her kids have the best time doing fun new things. She is  always on the lookout of how to do more family oriented things and involve her kids in learning to enjoy life to it's fullest. She loves being the mom on the go cheering her kids on from the stands and coaching when she can.