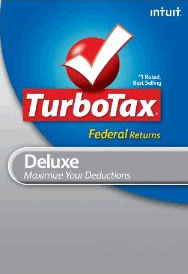 Head over to Amazon and download a copy of TurboTax Deluxe Federal + E-File 2012 for PC [Download]
for only $29.99. (List price $49.99)
Product Features:
Helps you get every dollar you deserve from your taxes
Customizes to your situation based on your job, family and life
Get expert help when you need it, free
Double-checks your return for deductions and credits and helps you avoid triggering an audit
We love Turbo Tax and have used it for *years*!
Thanks, Mojo Savings!
Disclaimer: Amazon prices can change quickly. This price was current at the time of this posting.