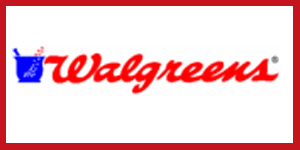 Weekly Deals
Jell-o Gelatin 2/$1 after in ad coupon
Use $.50/2 coupon from 7/26 SS insert
=.25 each (Free if you got $1/2 coupons in your area)
Weekly Register Reward Deals
Vitamin Shampoo & Conditioner (13 oz) $3.99=$3.99RR
Final cost FREE!
**Look for Try Me FREE handtags on these!
Gum Toothbrush 2 pack $3.49=$3.49RR
Use the $1 coupon from the 6/21RP
Final cost FREE + a $1 moneymaker!
Buy 4 Crest Toothpaste (Whitening Expressions 6 oz or Whitening w/ Scope 6.2 oz) and/or Oral B Advantage Glide or 1-2-3 Toothbrush for $10 total=$5RR
Use 4 .75 or .50 coupons from the 8/2PG
Final cost as low as .50 each! 
Buy 8 or more, get $10RR  (Buy 6 get $6RR – Buy 4 get $2RR)
Dove Hair Care (7 – 12oz) 2/$6
Dove or Degree Clinical Protection Deodorant $5.99
Dove or Degree Deodorant 2.6-3oz 2/$7
Dove Lotion 13.5 oz or Body Wash 24oz 25% off
Vaseline IC Lotion 25% off
Pond's Skin Care 25% off
285pk Q-Tips Vanity or 500pk Swabs 25% off
Suave Antiperspirant/Deodorant 2.6 or 6oz 25% off
Breyers Ice Cream 48oz 2/$7
Lipton Tea 40pk Green tea, 48pk Decaf, 100pk Orig $2.99
Hellmann's Mayo 22 or 30oz $2.99
Skippy PB 16.3oz 2/$4
Ragu 26oz 2/$4
Bertolli Dinner 24oz $5.99
Sweet Deal Idea
Buy 4 Ragu sauces
Buy 4 Skippys
Use two $0.75/2 Ragu coupons (other areas will get different values up to $1.25/2) or this $1/2 printable
Use four $0.50/1 Skippy Coupons
Pay $12.50 put of pocket and get a $10 register rewards back! Net =$2.50
School supply sweet deals
.09 items
Penway two pocket folders after in ad coupon
.19 Items
White Poster board 22×28
10 pack Penway yellow pencils
50 sheet corner office legal pad
Spalsh mini highlighter
.29 Items
100 pack paper clips
6 pack Paper-Mate Highlighters
2 pack pink eraser or 15 pencil cap
12 inch rulers
.39 Items
 3×5 index cards 100 white or 70 colored
.59 Items
 20pk Stick Pens
 Clip-On Sharpener & Eraser
 5-8 pk Penway Mechanical Pencils
 Dual Hole Pencil Sharpener
 Scented Pencil
 Skateboard Eraser

.69 Items
School Supply Boxes
 8-24pk Penway crayons
.99 Items
Pilot Easy Touch Pens
Binder or Book cover
3 subject notebook
If you come up with a sweet scenario please share!