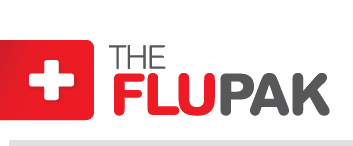 Sign up to get a FREE FLUPAK by registering your information at the FreeFluPack website or Calling the toll free phone number which is 1-800-504-1680.  These are perfect to have around for the current flu season or for an emergency kit. Here is what is included in the kit:
 
One Mask
2 Antibacterial Hand Wipes
1 Disposable Thermomoter
Flu Vaccine Info Card
Thanks Amie for the email!