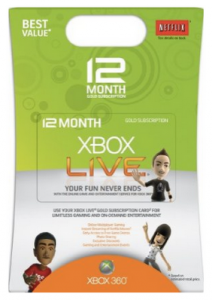 Sweet deal alert! Hurry on over to snag the Xbox Live 12 month membership for just $39.99 right now on Amazon. Not sure how long this will be at this price, so don't wait. Here are some of the features:
Online multi-player Gaming
HD Movies and TV shows
Facebook, Twitter, Netflix, Last.fm – Right from your TV!
(Thanks The Wally World Woman!)