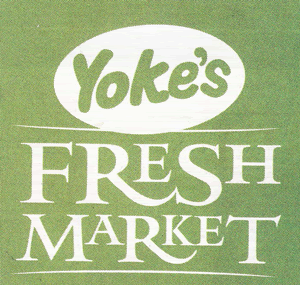 Wow – Yokes has been bringing the good deals out lately. I am so impressed!
 
Yokes Best Deals I see:
Pears .58 lb
Milk, gallon $1.88
Bananas .27 lb!!
Dozen Eggs .78, limit 2!!
Bacon Dailys Big Buy brand $1.49 ea 16 oz
Old Spice or Secret Deodorant $1.25 ea!!
-use $1/2 Old spice deodorant from 11/29 PG or 12/27 PG And use Buy 3 Get 1 Free After Shave or cologne from 11/29 PG or B3 G1 Free Spray from 12/27 PG
– Secret product, any .25/1 from 12/27 PG
Deal Scenario: Buy 6 Old Spice Deodorants and get 2 Free Old Spice Sprays or Aftershave/Cologne
-use (3) 1/2 coupons and (2) B3G1 Free coupons Plus 3 Albertsons doublers
= Pay $1.50 plus tax for 6 deodorants plus freebies!! Sweet Deal!
Or you could just get Secret Deodorants for .75 each after doubling .25/1 coupon.
Quaker, Kelloggs, General Mills or Natures Path Cereals (selected varieties) $1.78 each!
Coupons to use:
Kelloggs Corn Pops $1/2 from 12/13 Red Plum inserts
Kelloggs Rice Crispies and Cocoa Crispies $1/2 from 12/13 Red Plum Inserts
General Mills Cereals $1/3 coupons from both 12/13 SS AND 01/03 SS (sears)
Life Cereal Scenario:
Buy 5 boxes of Life Cereal + a gallon of milk at $1.88 (=$10.78)
-use $3/5 in ad manufacturer coupons
= pay $7.78 (thats is like paying only $1.30 for each item including the milk!)
Quaker Chewy Granola Bars $1.99 ea
Deal Idea: Buy 6 and a gallon of milk at $1.88
-use (3) $1/2 from 1/3 RP
and one set of albertsons doublers (-$3)
and the in ad manufacters coupon for $3 off milk when you buy 5 Quaker products
= $4.82 for 6 boxes and a gallon of milk! ( Hoping this will work..your manager may vary on this scenario)
Note: Yokes will price match all other grocery stores in-ad coupons, like Albertsons, Safeway, Fiesta ect. They will not price match RiteAid or Walgreens coupons though as those are drugstores.-use
If I were you I would snag some extra ads if you go into Yokes just for those Quaker Coupons in it. You can use those at Albertsons when they have their big Quaker sale which I am guessing is coming soon. 🙂
Smuckers Grape Jelly 32 oz. .99! Happy shopping.