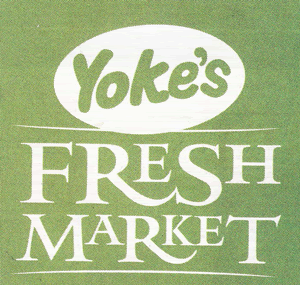 Yokes has a few great deals this week!
::Here are a few that really caught my eye::
Fresh Boneless Chicken Breasts $1.49 per pound! Wow–major stock up price!
Betty Crocker Cake Mixes .79 ea
General Mills Cereals $1.98 ea
-use $1/3 coupon from 10/4 SS or 10/18 SS
=$1.65 (not the best price, you may want to get your cereal from Albertsons this week)
Gold Medal Flour 10 LB Bag $2.99
—use .50/1 printable!
=$2.49 for 10 lbs!
Fresh Express Premium Garden Salad or Spinach $2
-use .55/2 from 10/4 SS
=$1.73
Grapefruits whole .33 each!
(on sale 6 for $2)
Mission Flour Tortillas $1.68 ea
Hersheys Chips $1.69 each –Update: Local find –Thanks so much Nicki!
"Yokes has their Hersheys chocolate chips for $1.69 each.  They have a man coupon tab that you can pull that makes it for every 4 bags of choc chips or toffee chips, you get one free Hersheys syrup for saving of $2.69 (that is what yokes was charging for the hershey syrup)"