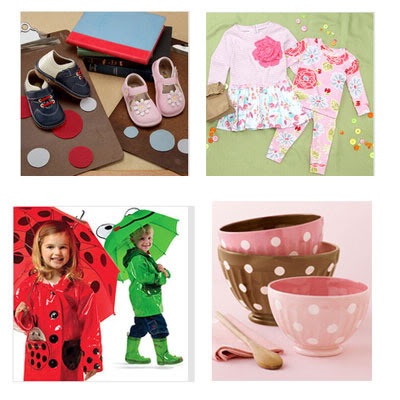 They have so many great items on sale right now at Zulily that I LOVE.
Zulily is an online Boutique that  specializes in high quality products for babies, moms and kids.  There are tons of great stores to choose from and you get to score designer products at HUGE savings! I love it! You do need to be a member, but it's FREE and super easy to sign up.
Right now they have Baby Lulu clothes on discount, Squeaker Shoes (these are just too much fun), Kidorable Rainboots and gear and even Tag Kitchen items. Go on over and have a look around. Such a fun discount website.