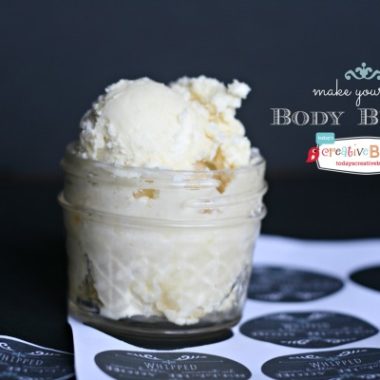 Print Recipe
Homemade Body Butter Cream
the easiest homemade body butter cream you could possibly make. You don't even need to turn on the stove!
Put all ingredients in a stand mixer, turn on medium…and walk away for 5 minutes.

I love this recipe as is, but sometimes I want to spice things up a little by adding in a few drops of my favorite essential oils. I like to split this recipe into little tins, each with a different scent. I think they make the best gifts!