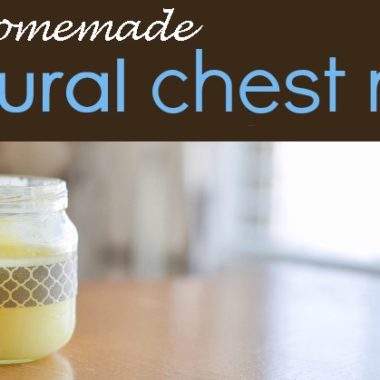 Print Recipe
homemade chest rub
Make your own vapor rub in minutes! Easy 3 ingredient recipe that works just as well as Vicks.
In a double boiler melt the coconut oil and beeswax together while gently stirring until mixture is smooth and well combined. I obviously need a new double boiler, so I had to go with plan B—Set a metal bowl on top of a pot of gently boiling water. Ta da! Double boiler.

When mixture is smooth, remove from heat and quickly add in essential oils before the rub starts to solidify. It won't become totally solid, but it's definitely easier to mix while it's still in liquid form.

Pour into storage jar of choice.