---
It's super easy!! Simply CLICK HERE to order doTerra essential oils or the big button below, choose your oils and wait for them to arrive in the mail. Easy peasy!!!!
I like to compare doTerra essential oil ordering to kind of like a Costco or Sams club..if you want the awesome lower wholesale prices you pay a small joining fee (with Doterra it's just $35 or $0 if you pick one of their great starter kits) and then you get 25% off every order! It's awesome!!!
Oh! And with wholesale, there are never any obligations. You'll get an online account and can shop monthly or whenever you want. I signed up as wholesale when I did my first essential oil purchase even though I had no intentions of selling or making a business out of it. I just did it for the discounts alone which are amazing.
–> CLICK HERE TO ORDER SOME ESSENTIAL OILS NOW!! <–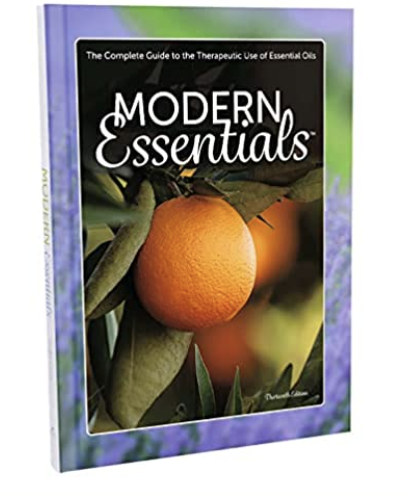 Looking for a guide book for using the oils? If you just ordered up a kit of oils and want to learn to how best to use them, I'd suggest ordering this Modern Essential book from Amazon.com. Or another option is to buy this Modern Essential app on Amazon.
It tells you about each oil, and how to use each one for different health and wellness issues. Whenever I have an issue I turn to this book or app, look at the symptom and which oil I should use to help. It's the best!
I like to give my little disclaimer here because I always want to be honest with you. I do get a kick-back if you join from the links on this page – BUT it actually saves you money, supports the farmers around the world that makes these amazing oils and helps support the work I do on Happy Money Saver. Win-win-win. AND thank you!!!!