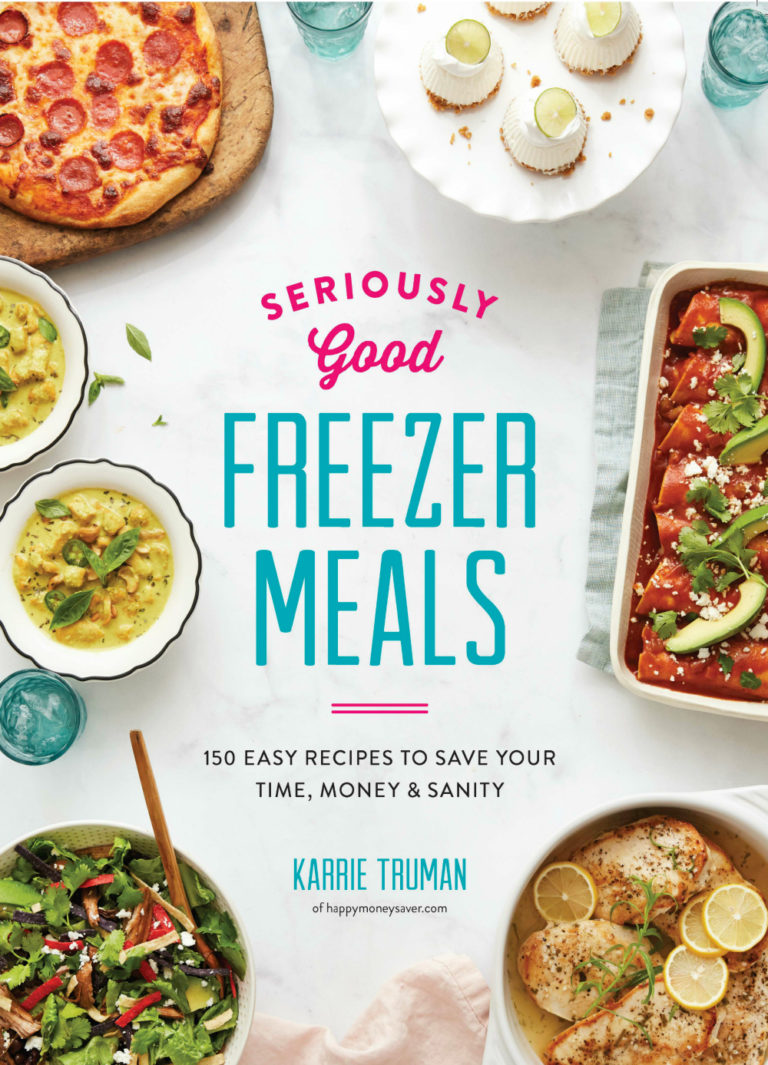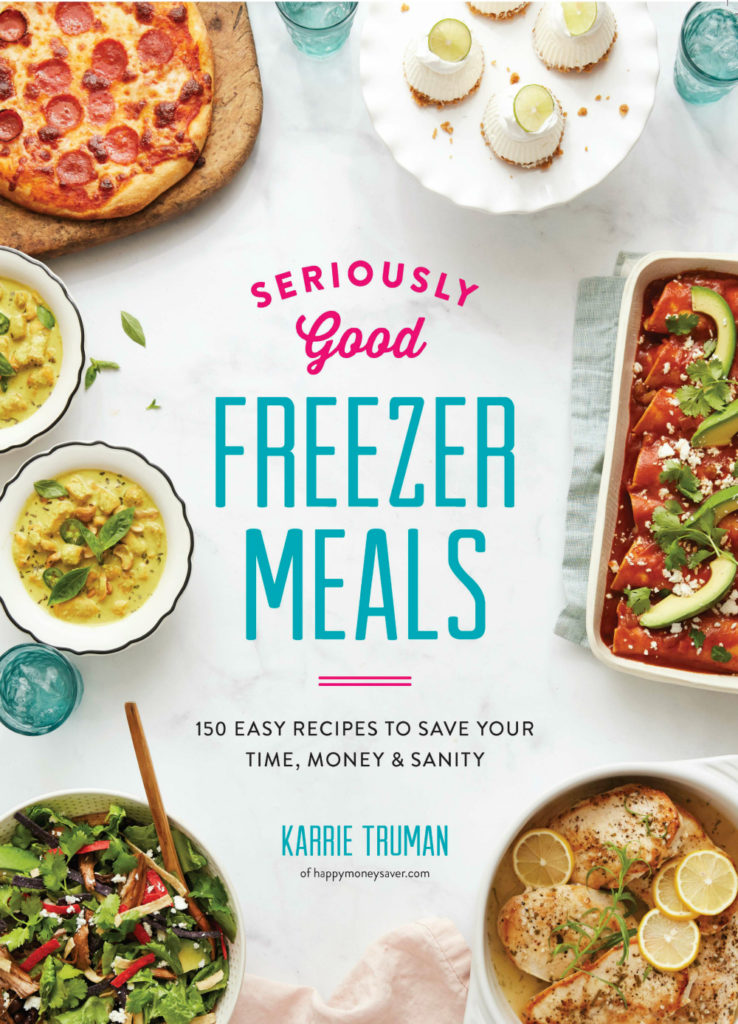 Look, friends! I made a cookbook!!
It took a good year and a half of me playing around in my kitchen, developing recipes, spending hours typing at my laptop, and testing freezer meal recipes that are full of flavor and worthy enough for my first ever freezer meal cookbook. And now it's finished!
I'm so excited..I can hardly breathe! Totally nerding out here. For reals.
Get this cookbook & then you can get yo' freeeeze on, baby!! Your support is really really important to me. I hope you know that. I love you. And I mean that from the bottom of my freezer-meal-lovin' heart.


ABOUT THE COOKBOOK
SERIOUSLY DELICIOUS RECIPES. Thus the title. These ain't your bland and boring quick and tasteless freezer meals. I tested and played with spices and flavors to get these meals tasting oh so good. I used hardly any processed foods too. You get way better flavors from cooking things from scratch and using my flavorful base recipes. In fact, I'm 99% sure you are going to love every single recipe you try.
SERIOUSLY BEAUTIFUL PICTURES. And a lot of them. This book features a full-color design with over 125 photos so you can make show off worthy food to impress your family, and anyone you give a freezer meal to.
SERIOUSLY COOL BULK BATCH GUIDE. Want to make 2, 3 or even 5 of one recipe all at once? Well, I've done the math for you on the bulk ingredients. You know, because I love you and all.
SERIOUSLY HELPFUL INFO. The book provides an all-encompassing look at cooking freezer meals: getting organized, making lists, shopping strategies, nutritional information, making a lot of freezer meals in one day, freezer organization, freezer meal swaps, thawing and more. It also offers a mini starter program for beginners, an intermediate program and, for more advanced cooks, a guide to making 50 freezer meals in a day. You read that right: 50 meals in a day! I know..It's what you've been waiting for your whole life…. hee hee.
SERIOUSLY FAMILY FRIENDLY. These recipes have been tested multiple times on my kids and husband and they give them two giant thumbs up.
SERIOUSLY VERSATILE. You can choose to either make and serve the recipe now or freeze it for later! Directions for both methods are included. Plus included in this book are freezer meal recipes for breakfasts, appetizers, lunch, soups, dinners, sides and desserts. Yep! All freezable!
ABOUT THE AUTHOR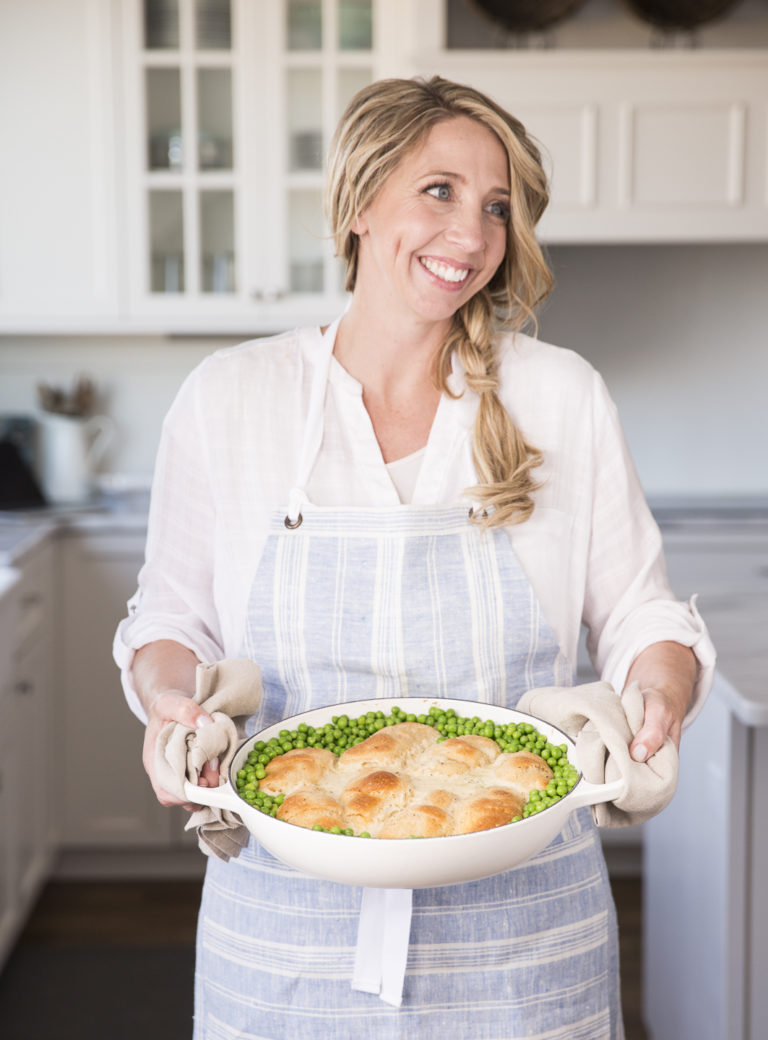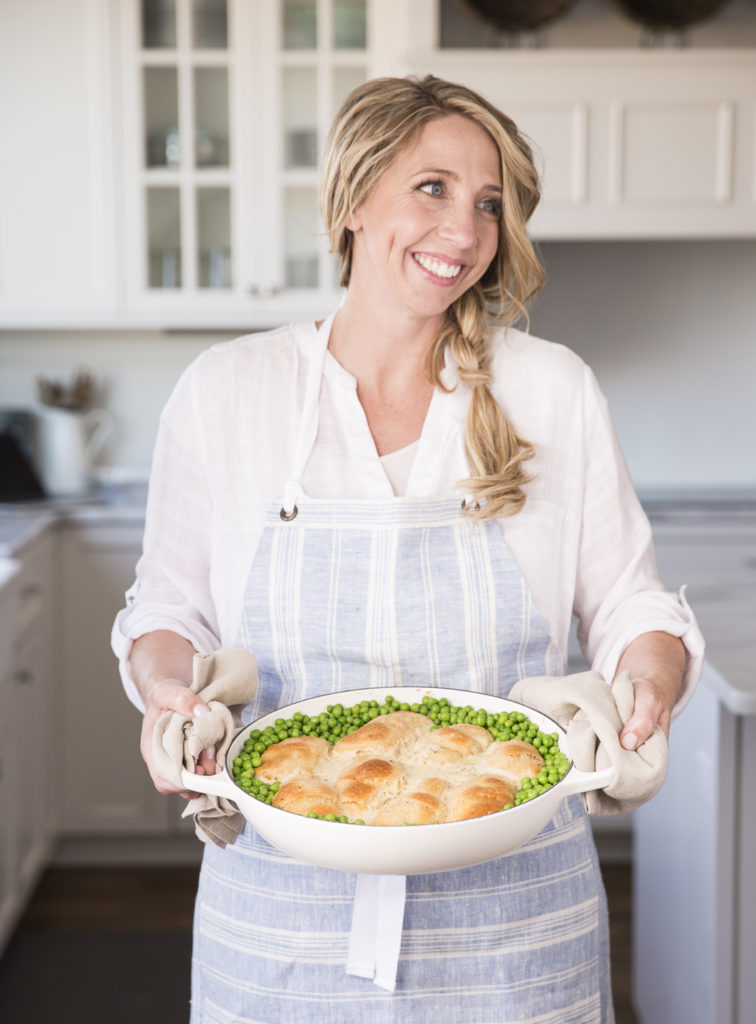 Karrie Truman, urban homesteader wanna-be, is the proud owner of the blog Happymoneysaver.com. She started blogging in 2009 as a way of sharing recipes and money saving ideas with her three silly sisters.
Growing up in a large family, Karrie has always been keen to find ways to cut costs and, more importantly, time. She lives her dream of spending time with her family while getting into all sorts of trouble and living life to the fullest. You know, doing crazy things like making 50 freezer meals in a day, raising chickens, learning to make things the old fashioned way, and dancing to 80s music while cleaning her house.
Karrie lives and blogs out of eastern Washington. She has four amazing kids who keep her running around and steal her heart. Her site, Happymoneysaver.com, helps her readers learn ways to live life to the fullest while on a budget, how to make things from scratch, and to try, try again when things go wrong.
Here's some sneak peeks at the photos and food inside Seriously Good Freezer Meals.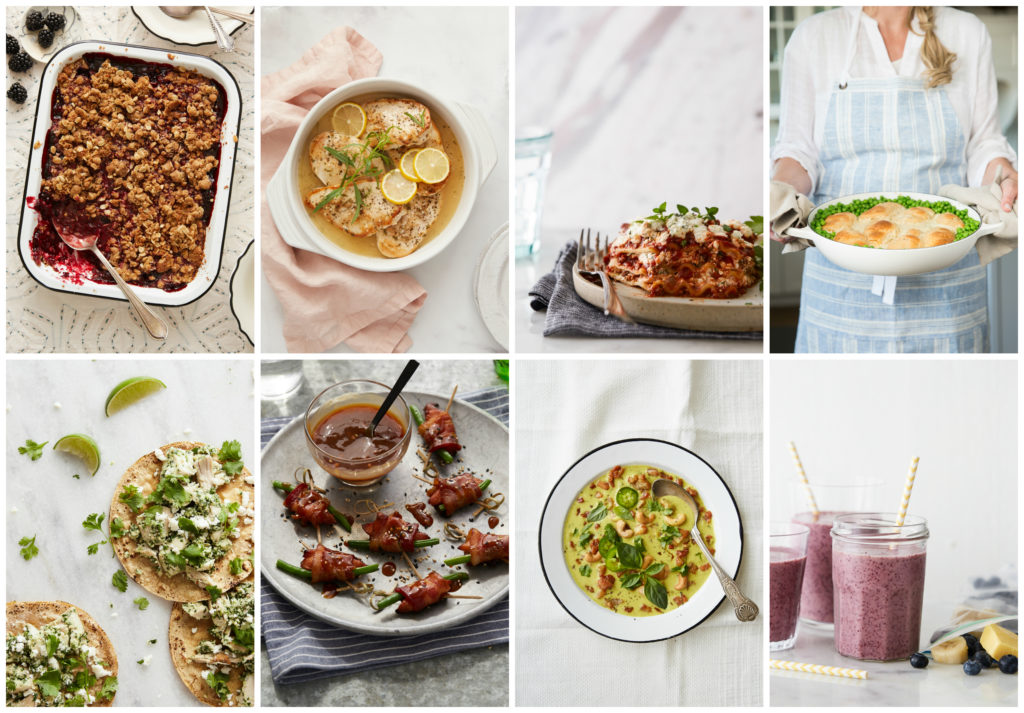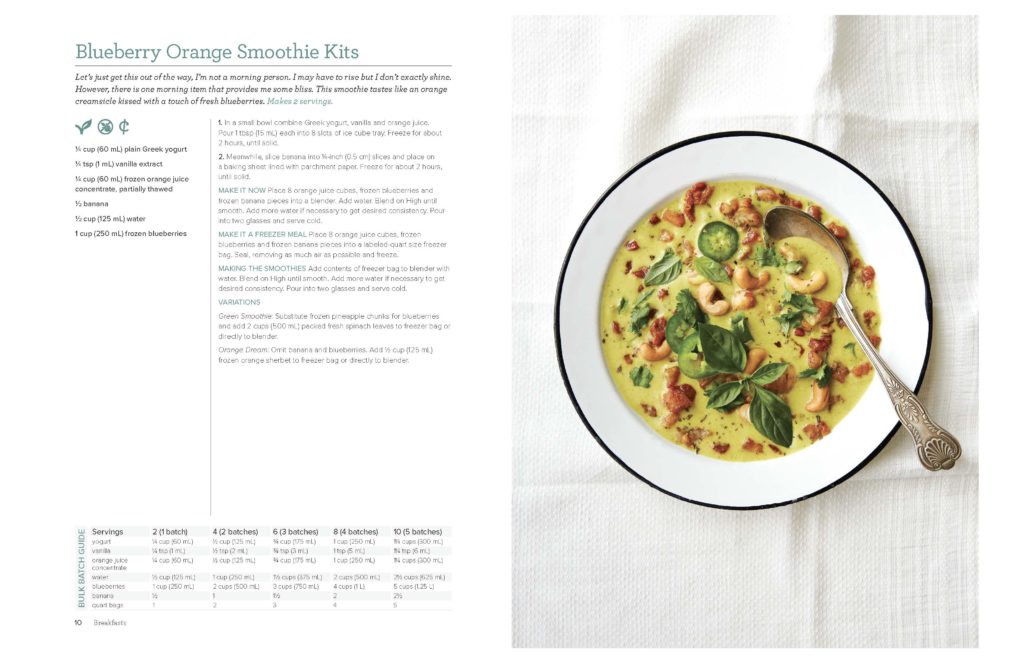 Go ahead and click on this recipe, print it off and make it now! It's really delicious.
Don't forget to tag your creations from the book with #seriouslygoodfreezermeals on Instagram – I love to see what you come up with!