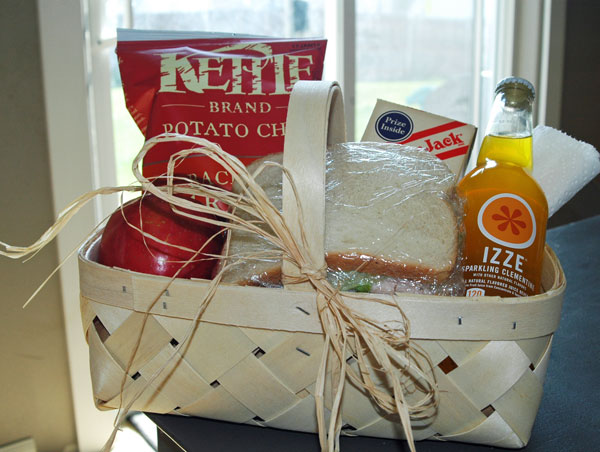 I like to do something nice for my husband just to surprise him every once in awhile to thank him for all the things he does.   This time I decided to make a nice little special picnic lunch basket for him filled with some special treats to let him know I was thinking about him.
The Basket contained:
Izze Soda
Kettle potato chips
A yummy sandwich
Fresh Apple
Cracker Jacks
I think it would also be cool to add in a Big Hunk candy bar too!  I found the basket for around $2-$3 at Hobby Lobby. Consider making up a few of these baskets to give away to friends, teachers, grandparents, and even your own children or grandchildren. Anyone would love a special picnic lunch basket I think.