There must be something in the air right now because I have been to 4 baby showers in the past 2 months! Baby showers are great but they can get expensive when so many of your loved ones are having babies.
I haven't been worried because I have the PERFECT (and most thrifty!) present for all of the new baby girls in my life. Using materials in my house, I make the cutest bow holder out of an old picture frame. It's practical and still so much fun to make and to give! Here's how I do it.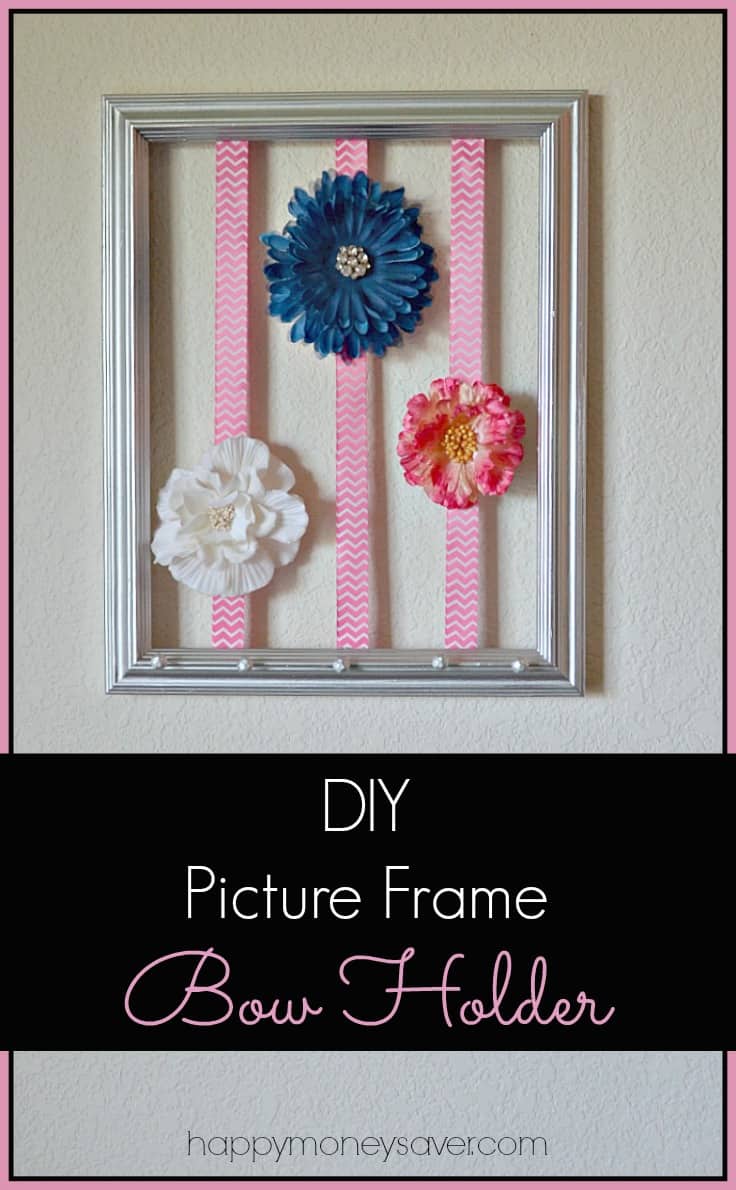 How to Make a Bow Holder Using an Old Picture Frame.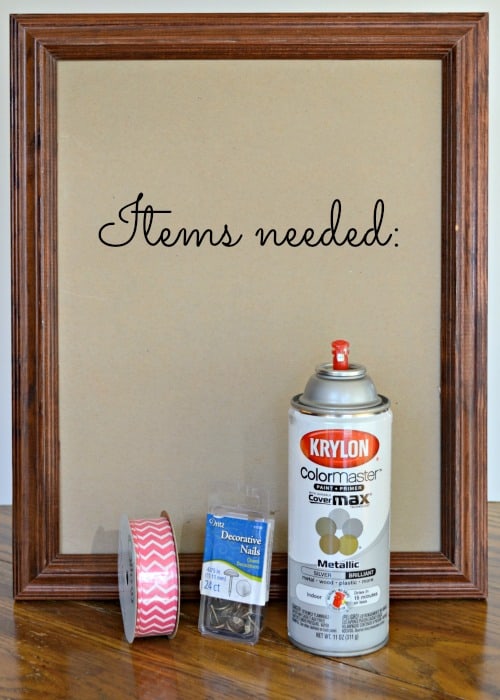 Items Needed: An old picture frame, ribbon, spray paint, decorative nails or hooks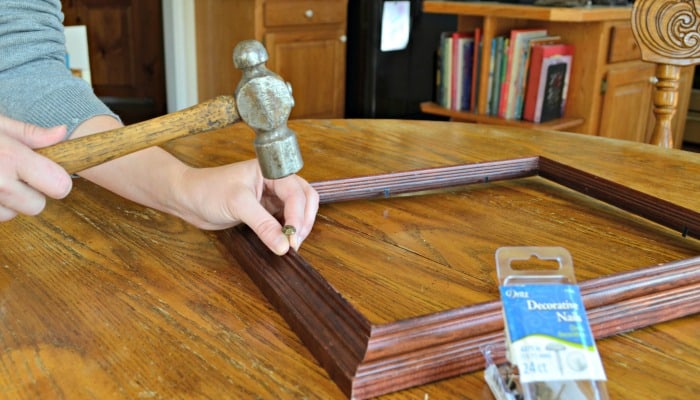 1. Remove the glass from the picture frame. Lightly hammer in decorative nails or hooks onto the frame. Make sure you use the oldest hammer you can get your hands on for good luck…or because it's the only hammer you could find.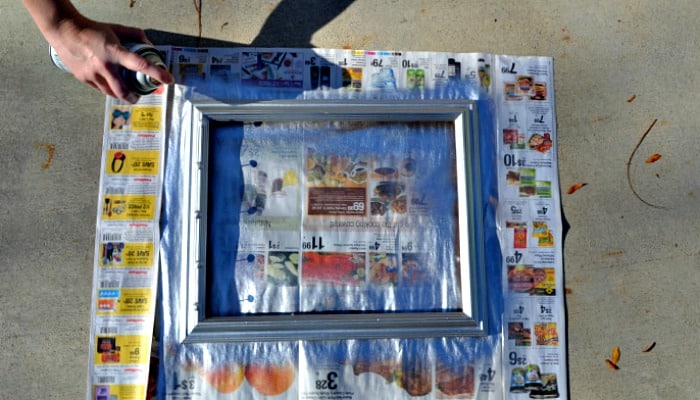 2. Take your frame outside and spread newspaper to protect the ground–or the leaves if it is like my yard right now! Spray paint the front of your frame paying special attention to the decorative nails. Let it dry for about 45 minutes on that side. Then spray paint the other side of the frame and let the frame dry for 45 minutes.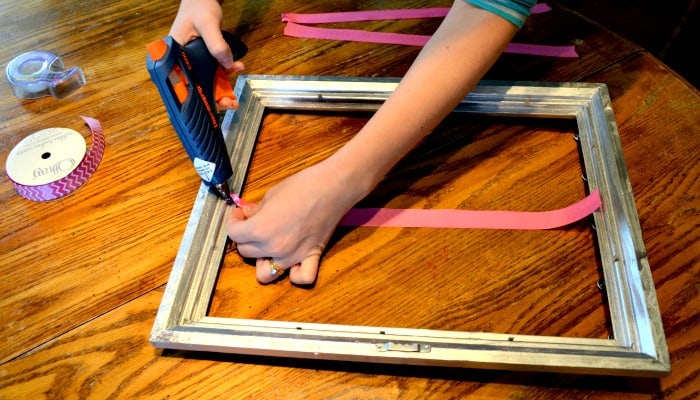 3. Once the frame is completely dry, use a glue gun to add ribbon to the back of the frame. Don't accidentally glue your finger to the ribbon. I have heard some people do that–not me though ESPECIALLY not in this picture.
4. If you are giving it for a gift, add on flower bows to the ribbon and hang elastic headbands from the nails. If it's for yourself, find an empty wall to hang it and then accessorize!
It could not have been easier or cheaper, right? I can't wait to attend my next baby shower with this present in tow!